Getting Under the Skin of Hyderabad City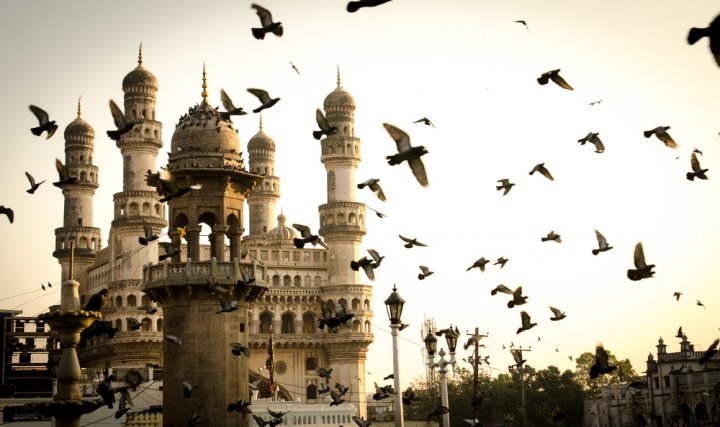 Hyderabad, the capital and largest city of the state of Telangana is spread over an area of 650sq. km. along the Musi River in the northern part of south India. Most of the city is located on hilly terrain and few artificial lakes are surrounding the area. With a population close to nine million, Hyderabad is the fourth most populated city in India. Hyderabad is an old city and was established in 1591 by Qutb Shahi ruler Md. Quli Qutb Shah and was later captured by the Mughals and was under the Nizam's control after British invasion and rule. It was later in 1947 after India's Independence, when Hyderabad was integrated with the help of the Indian Army into the Republic of India in 1948 and since then it is an integral part of India.

Hyderabad has been expanding for the last few decades and now many suburbs of Hyderabad have been merged into a new city called Greater Hyderabad. Hyderabad is home to India Headquarters of IT giants Microsoft and Google and is now at par with the IT hubs Bangalore and Chennai. The city is vast and split into five different zones namely central, south, north, west and east zones and one can experience the difference in culture in these respective zones. Hyderabad has an amazing combination of history meeting modern metropolis. It has some beautiful places to visit, be it historic monuments or the lush green gardens or the artificial lakes presenting a serene view of the city landscape opposite the water bodies. The 'Old City', which was once the centre of Nizam's rule and the twin city Secunderabad is at a stone's throw away from Hyderabad and the expansion of cities has now faded the district's areas. Hyderabad has few epithets to its credit which include 'The City of Nawabs', the 'Biryani City', 'City of Pearls' and the recent name 'Cyberabad' owing to the growing number of IT companies making it a Cyber hub.
Food and Culture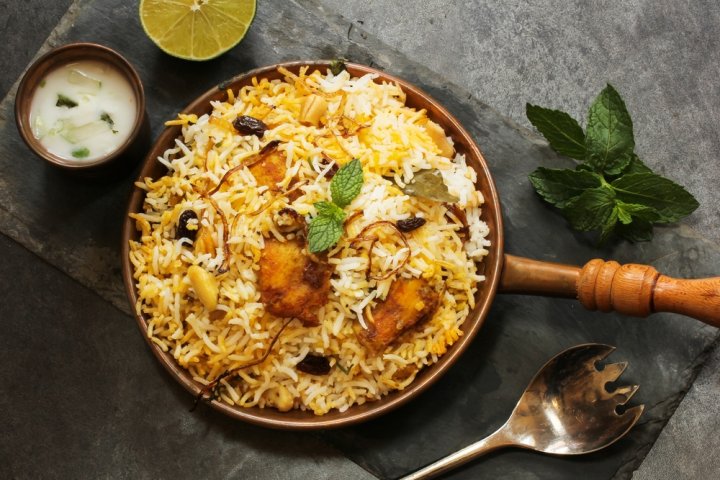 Hyderabadi Biryani is popular not only in India, but across the globe today, and hence, one of the nicknames provided to this city is 'Biryani City'. Being a city with rich Mughal heritage, the food has a clear mark of the royal Mughlai flavors, be it the Hyderabadi Dum Biryani (biryani is baked in a big pot sealed with a paste of flour and water), the other non-veg cuisines like pathar-ka-gosht, haleem and nahari or sweet dishes as Khubani ka Meetha, Double ka Meetha (dessert prepared from bread, milk and dry fruits) and Falooda (a sweet drink). Apart from this, Irani Chai (a special tea) and street food like Samosa Chaat, Dahi Puri and the Osmania Biscuits are also a few of the famous eatables in Hyderabad.

Hyderabad has a culture that truly represents the mix of North and South Indian cultures. Also, the Nizam era Islamic influence is clearly visible in the culture which distinguishes it from the rest of the Telangana. Due to the recent inflow of working crowds from different parts of the country for job prospects, Hyderabad is becoming a truly metropolitan city. Telugu and Urdu are the most spoken languages and most of the educated people can speak in English and Hindi as well.
Best Time to Visit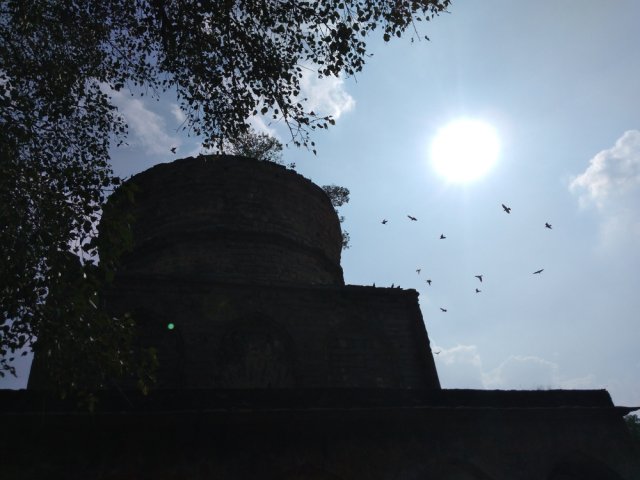 Hyderabad lies in a tropical climatic region. Hence, March to June are quite hot with the mercury touching 45 degrees, July to October are warm and humid with heavy rains lashing the city for days at times. Mid-November to mid-February is the time when the weather is pleasant and the average temperature hovers between 15 to 29 degrees and a light jacket are sufficient for the evenings.
Things to Do and Avoid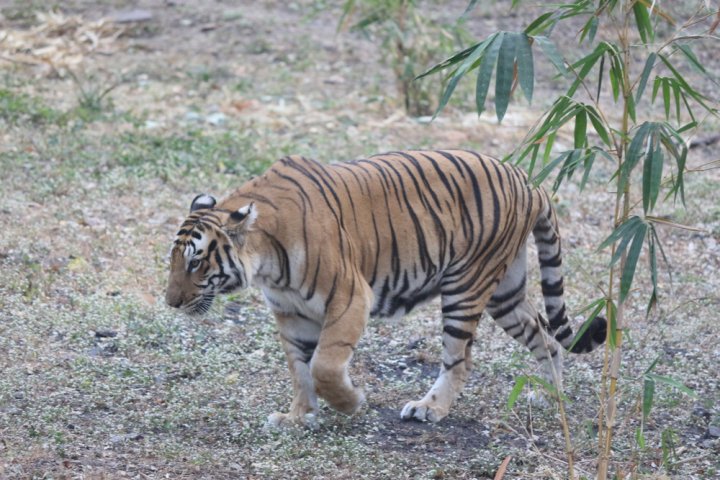 When you are visiting Hyderabad, there are a few places to visit and activities to do which should be on the 'to-do' list of every visitor. Be it strolling around the Mughal and British period monuments and clicking pictures to cherish as memories, or going inside them and getting fascinated by the intricate artwork on the walls and pillars, sailing in the Hussain Sagar Lake, enjoying the natural beauty in KBR National Park or Jungle Safari at the Zoological Park, you must definitely experience some of these..

However, one should be a bit careful about a few things if it's your first visit to Hyderabad. For example, if you are hiring an auto, try to go by the meter or check the amount for your destination beforehand. Also, avoid any argument with auto drivers. Never mess up with people in the Old City or the situation might become troublesome. Also, while shopping in the Old City, Laad Bazaar or Jumerat Bazar, try for a good bargain and take care of your articles as pickpocket and chain snatchers are active in these areas and finally, don't try to mock Hyderabadi accent as most people can speak in Hindi or English.
Best Outdoor Places for Couples in Hyderabad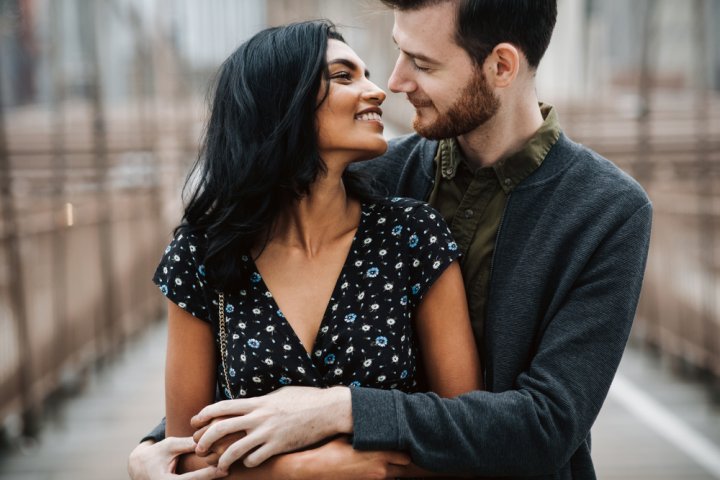 If you are new to the city and looking for a place under the open sky where you can hold your partner's hand and take a stroll or simply sit quietly and gaze at the stars, then we have a few wonderful options for you.
Hussain Sagar Lake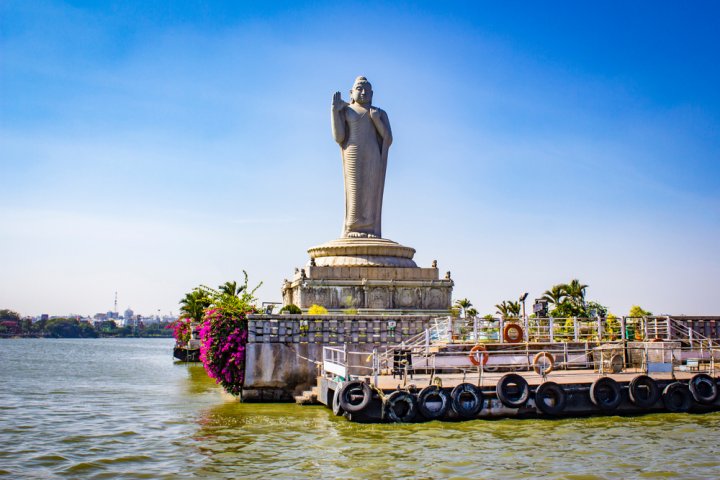 Connecting the twin cities of Hyderabad and Secunderabad, Hussain Sagar Lake takes pride in being the largest artificial lake in Asia. The lake was built by Ibrahim Quli Qutub Shah in the year 1563 A.D. and is famous for the 'World's tallest monolithic structure of Lord Buddha', that stands right in the centre of this beautiful lake. This lake lies on a tributary of river Musi and also has a 3 km long dam wall joining Hyderabad and Secunderabad. It has three parks, namely Indira Park, Sanjeevaiah Park, and Lumbini Park on three sides and is a serene and clean place to sit or roam around amidst the lush greenery. A lot of water-based activities as water sports and boat rides are carried out in the lake and night ferries begin at 7:00 p.m., which can be a romantic ride for couples. Nearby Hussain Sagar Lake, a Light and Sound show and musical water fountain shows are also played every day in the evening.
Durgam Cheruvu
Located right in the heart of Hyderabad is this small, but tranquil and picturesque lake which is a nice place to spend quality time with your partner. This freshwater lake which has a pleasing and nicely manicured landscape is surrounded by 2500 years old granite rocks that almost hide the lake and hence the lake is also called 'Hidden Lake'. The astonishing beauty of this lake is beyond words during sunset and sitting here for some time sets you free from the hustle-bustle of the city. The lake has an artificial waterfall and a fountain that adds up to its charm. A romantic boating trip in Durgam Cheruvu is a must-do activity for couples and will surely give you the much-needed peace and disruption-free environment to talk your heart out. Further, if you like hiking, then you can climb up the rocks to get a better view of the lake and the neighbouring area.
Ramoji Film City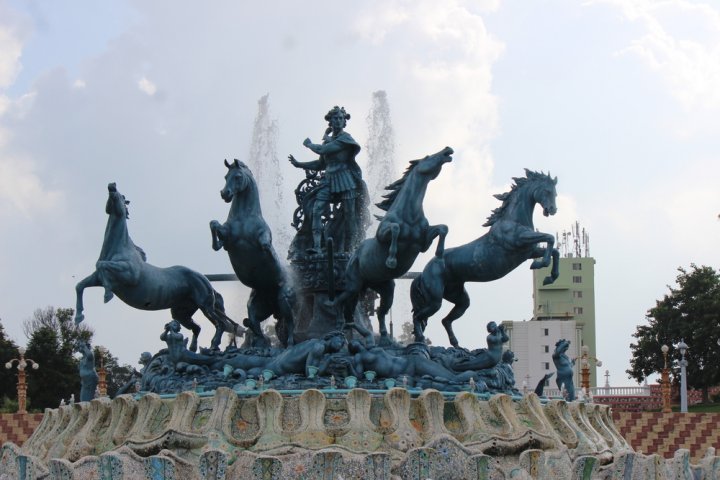 Created in 1991, Ramoji Film City has been attracting tourists from all over the world. Listed in the Guinness Book of World Records as the World's largest film studio complex, it is one of the largest film studios in the world and almost 50 movie units can shoot here at any given point of time. Sprawling across 2500 acres, it has locations depicting London Street, Japanese Gardens, hospital, airport, landscapes, Hollywood signage and buildings, etc. Couples can indulge in a lot of activities including adventure sports, studio tours and toy train rides to name a few and one should keep an entire day spare for a visit to this place.
Best Restaurants and Bars for Couples in Hyderabad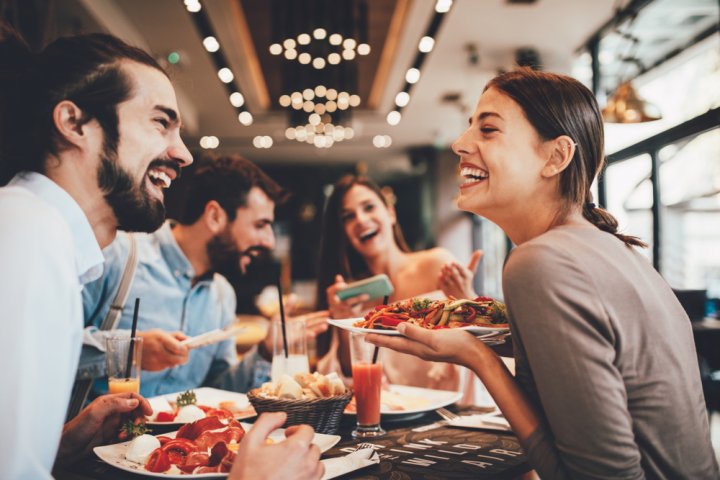 Moving over from outdoor places to cafes and bars, Hyderabad has few of the finest restaurants where couples can enjoy some 'our time' with delicious food and drinks in a warm and soothing environment. Let's check a few of the famous places for couples where you can unwind and also satiate your taste buds in a romantic atmosphere.
Air Café Lounge
One of Hyderabad's premium rooftop lounges, Air Café Lounge has a contemporary bar that has a wide range of international dishes. It also has a large dance floor where you and your partner can shake a leg before the perfect romantic dinner along with smooth cocktails. The beautifully decorated ambience and comfortable interiors add to the overall look and the music playing in the background sets the right tone for a passionate evening. A couple can enjoy drinks and food here within a budget of Rs.1,500.
Dialogue in the Dark
A completely new experience for a restaurant, the Dialogue in the Dark lives up to its name and serves the food completely in the dark. You have to rely on your other senses to enjoy the food along with your partner in the darkness. At the entrance, your mobile and any other gadgets or watch, etc. (which can emit light) will be deposited and from there, a visually challenged waiter will hold your hand and guide you to your table and then you can order and enjoy your food just by sensing, touching and smelling. If you want to surprise your partner, then this restaurant is the right 'Blind Date' spot.
Ohri's Gufaa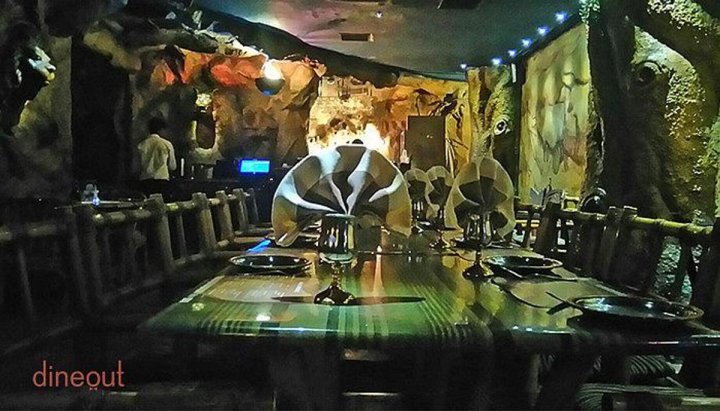 Source
https://www.dineout.co.in/hyderabad/ohris-gufaa-basheerbagh-central-hyderabad-3488
Ohri's have a chain of theme-based restaurants across Hyderabad and this restaurant is famous for its Gufaa (cave) based theme. A cave that has dark interiors and dim lighting mixed with spooky noise is a completely different and new dining experience for the first time diners. The interiors are decorated in a jungle theme and the dim light makes you feel as if you are sitting inside a cave and having your meal. The average price for a meal for two persons is Rs.1,000 and both veg and non-veg options are available here.
Eat Street
Located on the famous Necklace Road, Eat Street is one of the most happening and scrumptious getaways of Hyderabad. As the name suggests, this place has a lot of culinary treats to offer and to add to the fun quotient, boat rides are also available. If you want to relish the food with your partner quietly, you can simply sit by the side of the lake and enjoy the snacks.
Best Historical Places for Couples in Hyderabad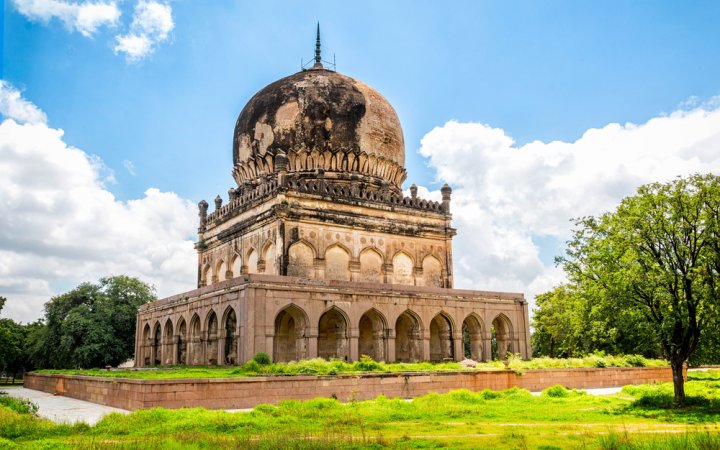 Hyderabad, being a 450 years old city has a lot of historic marvels, mostly from the Mughal and British era. We have picked few such archaeological beauties which can be worth visiting places for couples who are interested in art and monuments.
Golconda Fort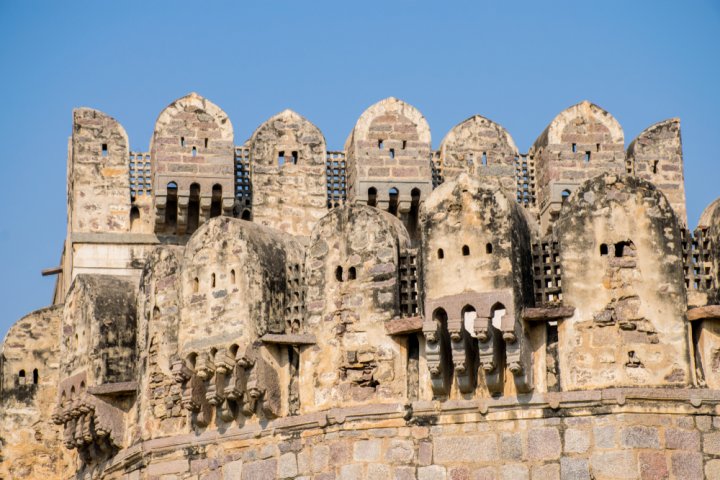 Golconda Fort is one of the best-preserved monuments in Hyderabad and was built in the 16th century. Golconda Fort is the place where the world's biggest diamond - the 'Kohinoor' was once kept. There is a certain mystery about Golconda Fort; and as the legend goes that if you clap at the bottom of the fort, one can hear the echo right at the top of the fort. In the evening, a light and sound show is played inside the fort which showcases the royal past of this fort. You will surely cherish the moments spent with your partner at this historical monument.
Falaknuma Palace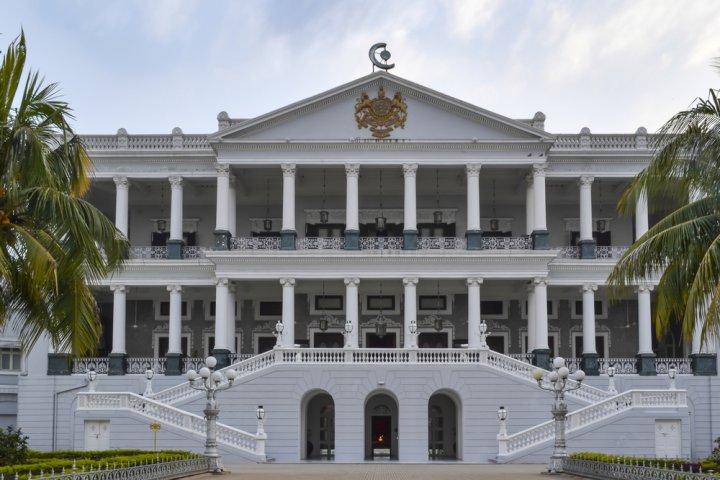 Also known as Taj Falaknuma Palace, the former residence of Nizam of Hyderabad is located about 2000 meters above the city of Hyderabad. After the integration of Hyderabad into India, this Palace has been converted into a five-star luxury heritage hotel, but the original royalty and grandeur are intact, making it worth visiting to get a glimpse of our legacy.
Bonus Tip for Those Looking to Steal Private Moments
Stroll through the Choodi Market:

When you are all tired of visiting different places and want to just roam around doing some petty shopping, the right place is Choodi Market. At a walking distance from the famous Charminar, this market is in its full glory in the evening and you can walk hand-in-hand with your partner while doing some window shopping and also indulge yourself in the delicious street food available in this market.
Writer
Rahul Banerji
Rahul began his stint as a freelance writer after working in the corporate world for ten years. He enjoys writing on various topics and is an avid blogger. His interest in science, technology, politics, current affairs and the latest trends helps him to back his writing with well researched facts. Rahul finds solace in gadgets, nature and spirituality.
From our editorial team
Hyderabad's Wonders
Hyderabad is a versatile city where you find people of many ethnicities and backgrounds. While visiting this city, you'll find a lot of great places to visit. So it is best to have a planned out schedule so that you can visit a maximum number of places within a limited time. If you're travelling with your partner, Hyderabad is a great place to visit!