What Exactly is Sesame Oil and What Nutrients It Contains?
Derived from the seeds of flowering sesame plant, sesame oil is quite popular in the Indian kitchen. Its flavorful taste makes it perfect for seasoning although it is less preferred for cooking. Talking about sesame oil benefits for skin then there are plenty of them because of its anti-bacterial and antimicrobial properties.

Sesame oil contains so many nutrients like Vitamin E, Phenolic compounds, essential fatty acids etc. which makes it so beneficial for not only the skin but health too. Its varying benefits make it perfect to use on a daily basis in food and for the skin.

Amazing Health Benefits of Sesame Oil You Didn't Know about
Apart from various benefits of sesame oil for skin, it benefits our health too. Being a source of unsaturated fats, sesame oil significantly reduces the risk of coronary heart diseases as compared to butter and desi ghee which are full of saturated fat. Moreover, sesame oil is quite beneficial in reducing arthritis pain and swelling of joints due to being a powerhouse of minerals and vitamins. Moreover, sesame oil helps in fighting stress and lowers blood pressure too.
Sesame Oil Benefits for Skin
So, by this time you must have understood that sesame oil is not just about making your skin flawless but also making your system healthy too. If you have got sesame oil at home then we have got some great news for you. Here are some of the amazing benefits of sesame oil for skin that you are going to throw away your skincare products right away!
Moisturizes Dry Skin
One of the most amazing sesame oil benefits for skin is that it works as a great moisturizer. This is the most economic and natural way of providing moisture and nourishment to your dry and itchy skin.

You can either mix sesame oil with any other essential oil of your choice or just use it directly as a lotion for your skin. It keeps your skin moisturized all day long without having to apply repeatedly. Its natural and detoxing properties clean away all the toxins from your skin and leave it hydrated.

Prevents Bacterial Infections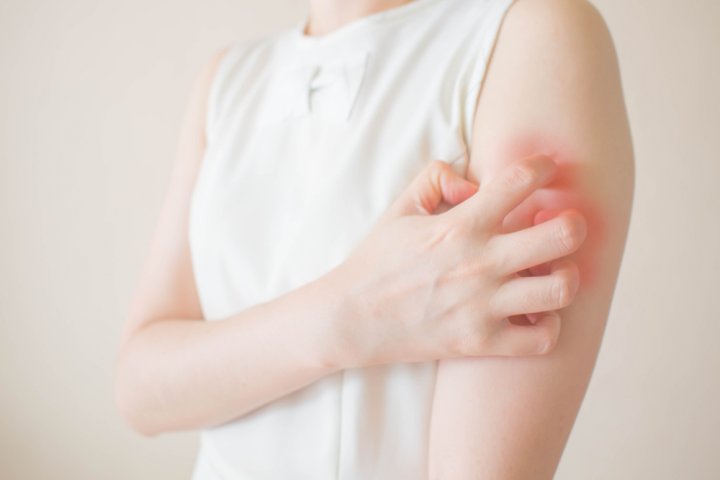 Sesame oil has amazing anti-bacterial, anti-fungal and anti-inflammatory properties. This means you can use sesame oil without the use of any other carrier oil. This oil has the ability to penetrate deep into the skin and create a detoxifying effect.

This is quite like cleaning your skin without any added efforts. It leaves the skin feeling clean and fresh. Sesame oil attracts such toxins which are oil-soluble which can be washed away later on. This antibacterial property helps in reducing existing acne and pimples on your skin and prevents further breakouts too.

Repairs Damaged Skin Cells
One of the major benefits of sesame oil for skin is that it repairs damaged skin cells to quite some extent. Now, this applies to people of all ages that it is never too late to care for your skin especially when you already have ingredients like sesame oil at your home.

Sesame oil helps in improving blood circulation which directly affects skin cell generation. Moreover, you can either consume sesame oil in your food or apply it on your skin or both. You can also mix it with any other oil of your choice too.
Gives Soft Skin
As we have talked about earlier how sesame oil is full of fatty acids, nutrients and vitamins and all of this come together to benefit your skin and health. As sesame oil has a very thick and rich texture, it can go really deep into your skin.

All thanks to its antioxidant property, sesame oil works wonder for your skin and its nourishment when applied on a regular basis. It can truly change your skin from within and makes it quite softer and nourished from the outside.
Slow Down Signs of Aging
One of the much needed and quite talked about sesame oil benefits for skin is that it slows down the signs of ageing which is a major relief for people in their 30s and 40s. Regular application of sesame oil prevents skin cells from oxidation which leads to skin rejuvenation.

Moreover, the presence of antioxidants named sesamol in sesame oil prevents fine lines and wrinkles on the skin. It also works on preventing small pores on your skin and makes it look quite flawless.

Offers Sun Protection
The presence of fatty acids like oleic, stearic, palmitic and linoleic acid in sesame oil helps in skin healing and repair. Further presence of antioxidants in this oil prevents harmful particles in the environment from oxidizing skill cells.

This ensures that your skin goes through no sun damage when you step out after applying sesame oil on your skin. This is one of the best sesame oil benefits for the face which can keep your skin healthy without having to cost a fortune for it.

Heals Cracked Skin
Now, you would have known a lot about sesame oil that how it nourishes your skin and face. This is why it won't be wrong to use sesame oil on your cracked skin and heels too. The thick texture of this oil makes it perfect to rub onto your cracked heels. Leave it overnight and you can clearly see the difference after a few uses only.
A Great Massage Oil
The detoxing property brings lots of sesame oil benefits for skin into the light. One such benefit is that you can use this as a massaging oil too. Its natural and detoxifying property is perfect to keep your skin healthy, supple and soft. Just like the face, you can use it for your whole body to let the oil nourish your skin tissues and repair them from within to make your skin soft and healthy.
Know the Side Effects of Sesame Oil Before Using It
You should better get to know everything about a product before using it. Of course, you can use sesame oil for skin benefits but there are certain side effects related to this oil which you should know about. Although it isn't completely proven sesame oil may increase body weight, and it can also cause colon cancer, diverticulitis and allergic reactions to people hypersensitive to it.

In fact, sesame oil can cause miscarriage. This is why pregnant women should consult their doctors before using sesame oil in their diet.
From our editorial team
Have a Glass of Warm Lemon Water
It is important to start the flow of water again once you have woken up from your morning slumber of roughly 7-8 hours. And what better way to do that than by drinking a glass of warm lemon water which has several benefits. It helps kick start the digestion process and is also a great weight loss remedy.