Travelling to Australia? Be Ready to Get Spoilt!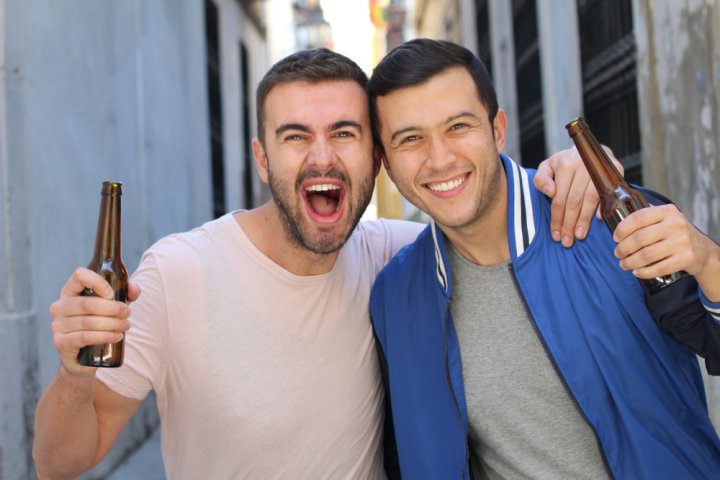 Lying in between the Pacific and Indian Oceans, Australia is the world's largest island and smallest continent. With so many beautiful sights to discover and so many things to enjoy, this country offers great motivation to go on an adventure. Be it experiencing the traditional lifestyle of the country's natives, or relaxing on a beach in the afternoon or maybe roistering under the city lights at night, you name it, and Australia has it. This country always has something or the other to offer to the ones who visit here.
What to Look Forward to in Austraila?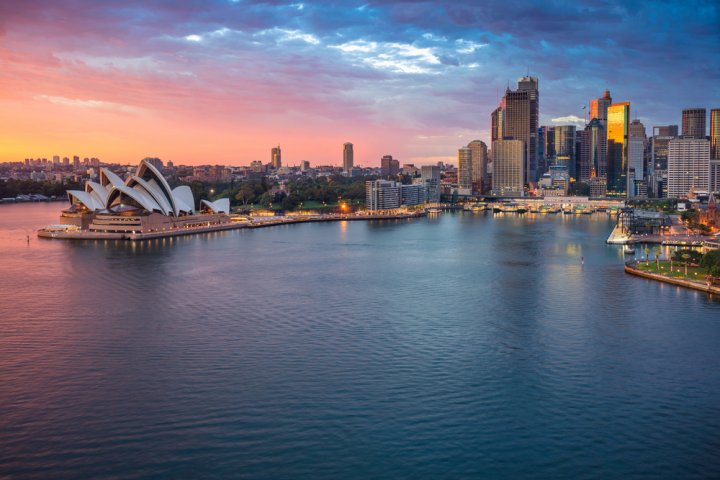 Australia's wide range of options - from amazing picturesque places to visit which include awesome national parks and fantastic beaches with clear blue water, to the extravagant and delicious cuisines and shopping destinations - is incomparable.

Be it the rainforests that surround Cairns or the beautiful turquoise waters of its beaches, or a laidback city like Adelaide where streets are lined with bars, the highlight of Australia lies in its diverse landscape. From mountains to beaches to high-end cities, you will find every kind of experience available here.

There is so much to see and visit; every city offers an entirely different experience. On the one hand, the capital of Western Australia, Perth, is a must-visit if you are looking for a laidback vibe and fantastic cultural sites. You should spend a couple of days in Brisbane if what you are looking for is beautiful beaches and sunshine throughout your stay. And to enjoy the crisp, cosmopolitan nightlife, Sydney should be on your list; it is considered to be a picture-perfect spot.

Australia is a country that is one of the most extravagant, elegant, aesthetic, culturally fantastic and beautiful countries to visit. The country has something for every kind of person. So, visiting this country at least once in your lifetime is a must. Let us get into the details of what the country has to offer.
1. Hundreds of Options to Shop From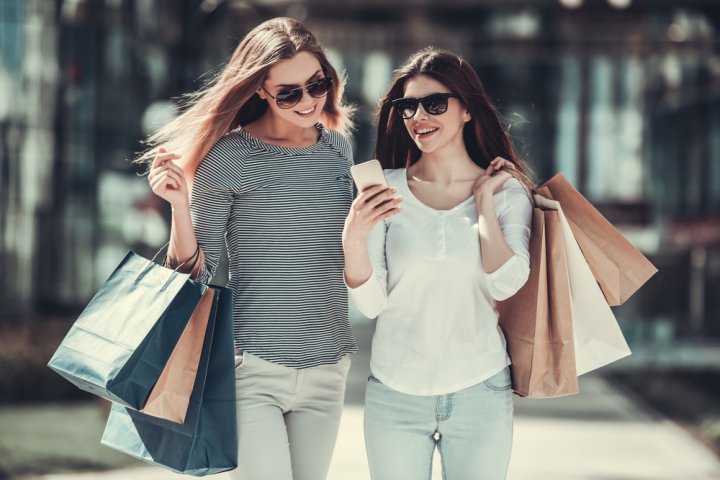 This country is one of the most exotic places one will find in the entire world when it comes to shopping. From internationally acclaimed brands to handcrafted domestic products, and from renowned designers to traditional local artists, it has anything and everything to quench one's thirst for shopping.

If you are looking to buy homeware, jewellery and clothing accessories, then head straight to Queen Victoria Building in Sydney and Wintergarden in Brisbane. For buying souvenirs, hats, shoes, bags, and aboriginal pendants & bracelets, you should pay a visit to The Rocks in Sydney and the Block Arcade in Melbourne. If you are a fan of buying watches, sportswear or gorging on delicious bakery items then visit the Pitt Street Mall in Sydney and the Emporium in Melbourne. You might tire out from visiting these shops and making the most out of it, but there would still be something left.
2. Adventure Sports to Relaxed Spots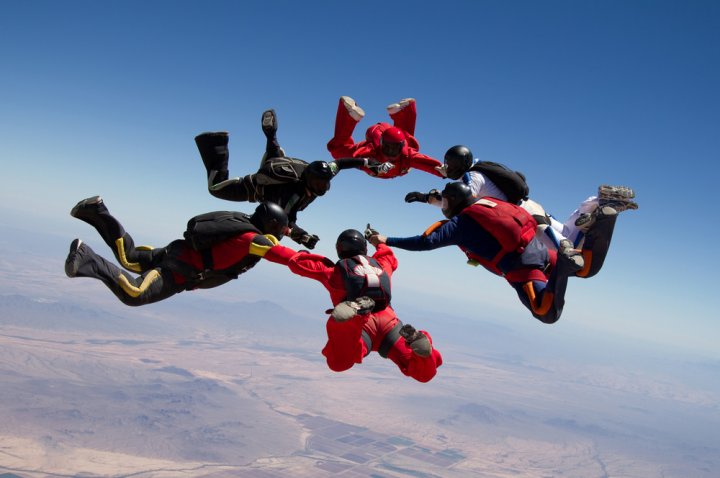 For the ones who seek a bit of adventure in their lives, there is no better place in the world than Australia. Be it bungee jumping in Cairns, or ocean rafting in Airlie Beach, or zorbing in Gold Coast, or surfing in Byron Bay, or skydiving in Byron Bay, or jet boating in Sydney Harbor, there is no end to the adventure sports that Australia offers its visitors.

Well, if you are not into adventures then worry not, there is a long list of places that not only give the tourists a bit time away from the hustle-bustle of the city but also a breath of fresh air. You can indulge in a lot of relaxing activities while you are in Australia. From visiting the beaches to camping in the hills, you can do a lot of things here. If you are the one to enjoy the hustle of city life, then also you won't find yourself cheated. You can enjoy the fast-paced city life and the nightlife that cities like Sydney have to offer.
3. Delectable Food (Especially Barbeque)
A place is incomplete without the mention of the various kinds of food that it has to offer. Coming to Australia and not dining on fried rice, Thai curries, and Mediterranean cuisine is a big miss. The best part is that much of the produce is locally grown and available in its freshest form adding a delectable touch to every meal cooked. Also, you cannot miss out on the world famous Australian barbeque; you will find almost every other place serving a delicious barbeque meal. From barbequed snags to even pizzas, there is a whole new variety of barbeque dishes to explore here. The island nation has an active food scene with high-end fine dining restaurants to beach shacks to even street food. You can also easily find the perfect wine (and beer as well) to go with your meal as the country is home to some of the finest vineyards in the world.
Top 10 Things to Buy from Australia
After you are done visiting this beguiling country, you definitely would want to bring home some souvenirs, either for your friends and family or just to keep it for yourself. Below are the top 10 things that you would want to bring home with you.
1. Coffee Beans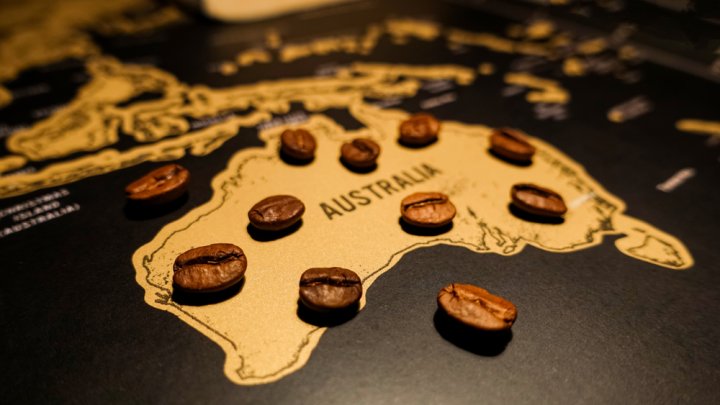 Melbourne, as known by many, is quite famous for its exquisite coffee beans and it is said that the world's best cafes are found here. While one may visit the city to have an experience of the unique cafe culture and for the taste of the infamous Melbourne coffee, one should not also forget to seize the opportunity to get some of their favourite types of coffee beans for when they miss it back at home.
2. Tea Tree Oil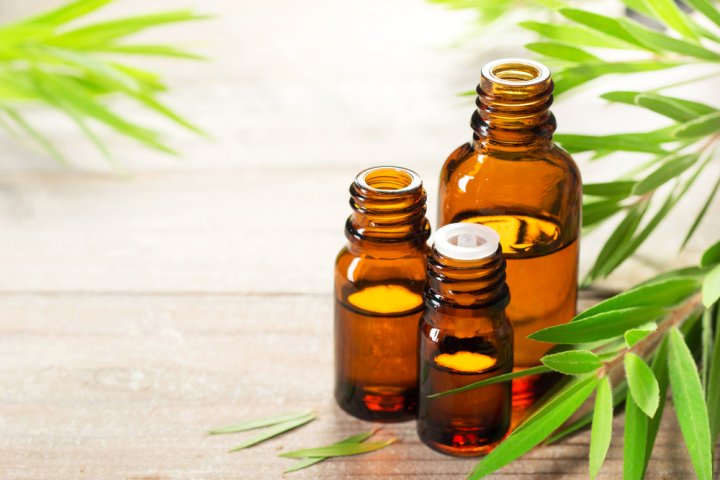 Tea tree oil has become one of the most favoured and fast selling products in Australia. This product has become very popular because of its antibiotic properties that are highly recommended to be used as a cleaning agent for one's home and body. One wouldn't want to be the odd one out in getting tea tree oil from Australia as it is said to be one of the countries which produce the best of these oils.
3. Honey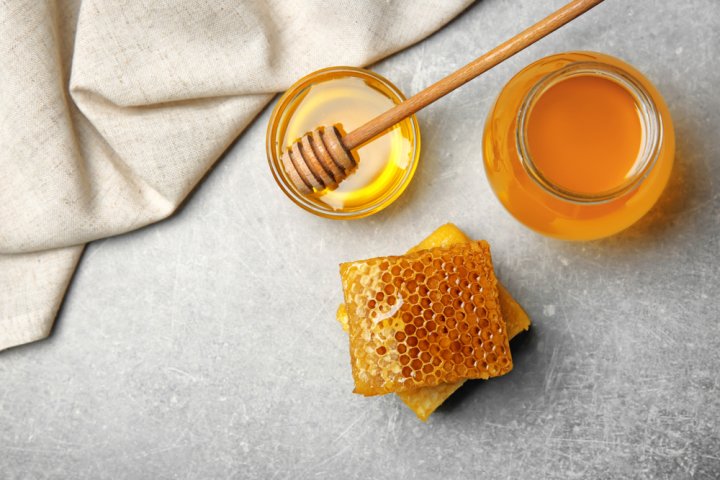 Australia has been an active country in exporting honey overseas in both bulk and retail shipment. It is one of the leading producers of honey in the world. So, the tourists would not miss this opportunity to buy fresh, sweet honey from Australia to bring back to their homes, not just for consumption but also as an amazing tool of medicine.
4. Wine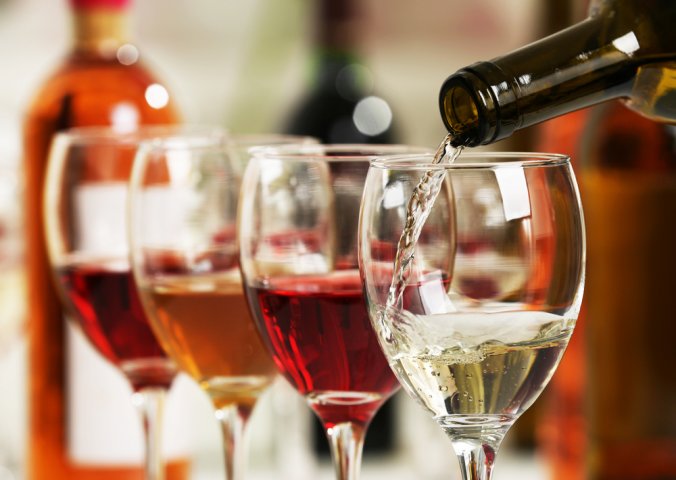 Australia is home to some great winery and vineyards, so it is not a surprise that the local people, as well as the tourists, are fond of wine. They cannot stop themselves from buying a wine whether it is for a casual drink at dinner with family and friends back home or something to gift to their loved ones. Another important and fascinating thing is that the wine here is not only tasty but is also cheaper than in many other countries. Known for producing some of the finest wines in the world, and rightly so, Australia or Adelaide, in particular, has been recognised as one of the 'Great Wine Capitals'.
5. Tim Tam
These famous cream sandwich biscuits from Arnott's are just too delicious and mouthwatering to not bring back home for one's friends, colleagues and also relatives because everyone is going to love them and there is no denial to that. These delicacies come in different flavours so one can never get tired tasting them. On the other hand, buying just a few bags of them would not suffice to its distinct flavours as one should try most of the flavours if not all of them. The supermarkets also give them on sale sometimes so one should watch out for that occasion because the price can go down real low at that time.

Tim Tam chocolate biscuits are now on top of every tourist's must-buy list simply because they're of a different and better quality from the ones produced by Arnott's in Indonesia for the South-east Asian market. These goodies are no wonder, people's favourite snack and honestly, once you have it, you cannot help but crave for more. What's even better is that there are many flavours to choose from. The original chocolate to honeycomb to salted caramel, they have them all.
6. Pandora Jewellery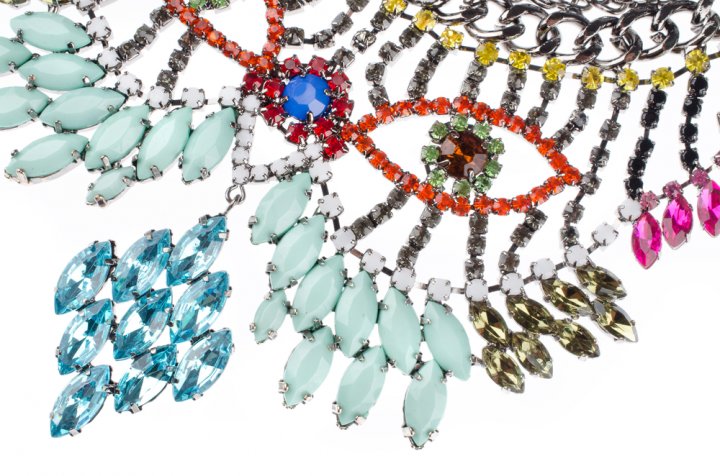 The list would be incomplete without the mention of jewellery because believe it or not jewellery is what women crave the most. And guess what ladies? This place not only offers you beautiful jewellery but also provides them at a much lower price. It is very much advisable that the visitors do not hesitate to buy jewellery from the Danish retailer Pandora in Australia because it is much cheaper owing its price to the cheaper Australian currency. Visitors may even save up to USD 135 (around Rs. 9,400) if they decide to purchase their favourite bracelets and other accessories from here. It is highly recommended for the ladies out there. You do not want to miss this.
7. Opal Gemstone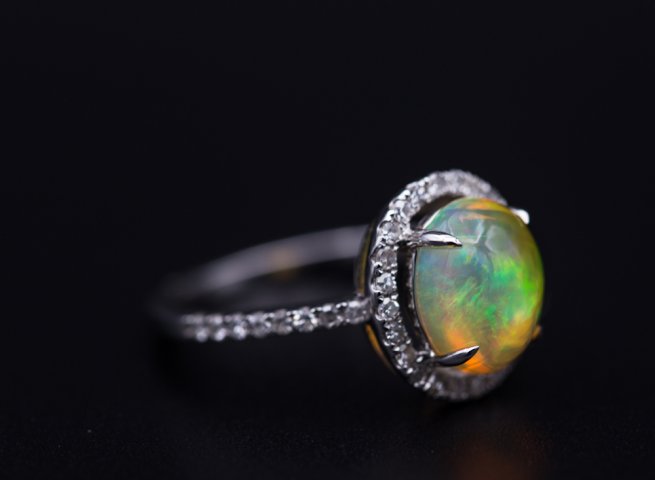 Have you ever wondered why Sydney's public transport card is called Opal card? Well, not to be presumptuous but it can be because Opal is the national gemstone of Australia. So, these gemstones are available in abundance here. So, if the opal is your birthstone or a lucky charm, this is the ultimate opportunity to grab them.
8. Stuffed Animals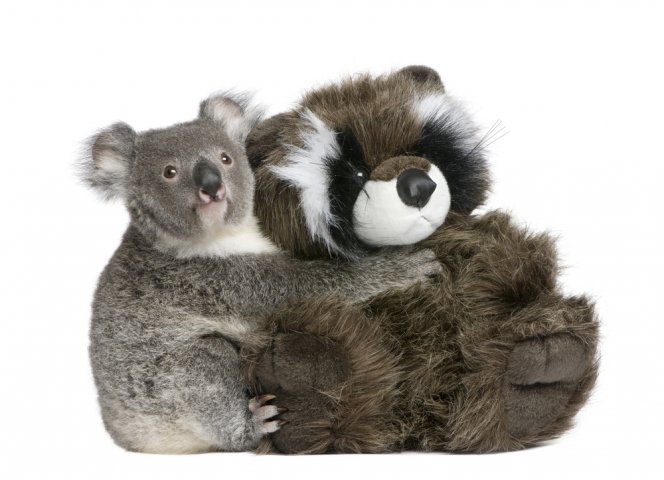 Be it kids or the teenage girls, who doesn't like to go to bed with a stuffed animal beside them. Koala, Kangaroo, Emu and Tasmanian Devil and many other stuffed animals are available in this place of the world. So, if one is fond of stuffed toys, then this country produces them in abundance.
9. Pods Chocolates
Pods was first started as a spin-off product of the British's renowned Mars chocolate bar, but soon it gained so much success and popularity that it became a product that is now associated with Australia. The moment Pods chocolates are discussed, Australia is what comes to anyone's mind. These chocolates are crunchy wafers that are made in the shape of a shell which is filled with all the right things to eat. It is just like a little pod that gives seeds on bursting open. They are produced in three delicious flavours, namely, Pods with Mars, Pods with Snickers and Pods with Twix. These chocolaty bombs are small, but they are effective in uplifting one's mood. So, beware. Do not underestimate these little chocolaty delights as they can be really addictive!
10. Arnott's Shapes
If someone is a fan of eating Arnott's Shapes biscuits, then they would know and agree that Australia is, without a doubt, the best place which produces these mouth savouring and finger licking snacks. These delicious crackers come in a variety of flavours, namely Barbecue, Pizza, and Cheese & Bacon, and many more but the flavours as mentioned above are hot favourites among the consumers. So, if Arnott's shapes biscuits are what you are craving for, in the evening or if your children love digging on to them, then the country is the best option to buy them from, as they produce the best qualities of these crackers.
From our editorial team
Australia Is One the Best Tourist Destinations
When it comes to travelling buck-list, Australia surely may not come on the top of the list, but trust us, it's one of the best tourism destinations with amazing people and culture which you're going to cherish only after giving it a visit. Take these souvenirs back home for your near and dear ones or with these unique souvenirs, bring a bit of Australia back home with you to keep it with yourself, forever!