The Kingdom of Bhutan: Where Happiness Reigns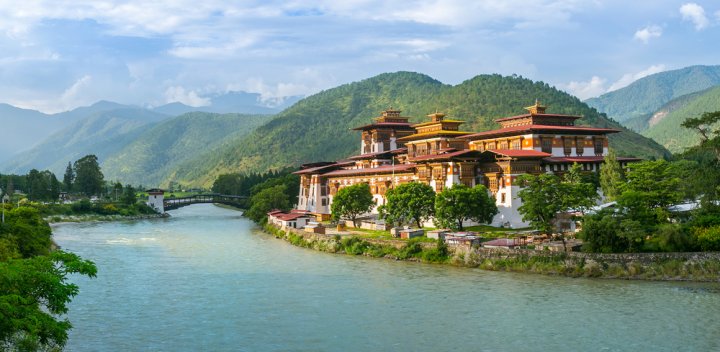 Bhutan is one of the few countries that still takes pride in sticking to its roots. Bhutan is the place to go when you want to get away from the hectic schedule which runs your life in cities. Wandering around the country, one can find their true inner self, one that was taken away by society.

The untouched terrain of nature speaks for itself, and shows how life actually was for our ancestors.
To preserve the authenticity and soul of Bhutanese culture and people, tourism wasn't allowed in here until 1974 and even after that, though the number of tourists increase every year, tourism is run in a controlled manner by the government.

In their words, they prefer quality over quantity. So, most of the tourists cannot wander around on their own and some kind of assistance by any operator or travel agent is mandatory.

Bhutan values the happiness of its people above all else and makes sure that visitors enjoy the best time of their lifetime in here. So much so, that they have a parameter named GNH or Gross National Happiness that measures how happy the citizens feel in their country.
What Does Bhutan Offer You?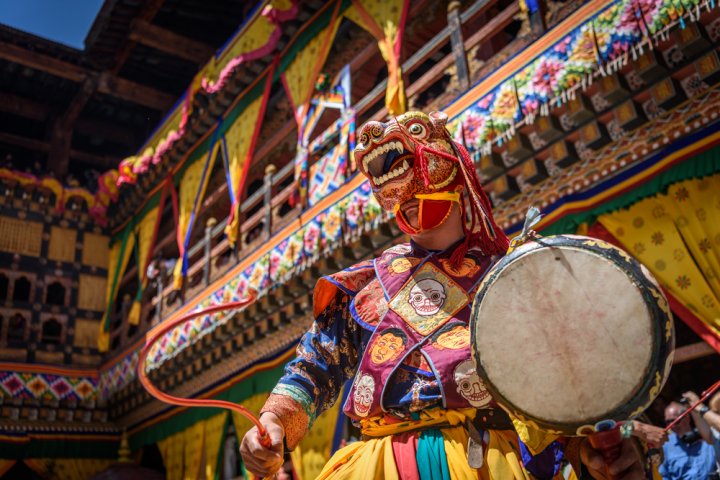 Despite being a small country, Bhutan has a lot to offer, to attract new tourists and make them come back again and again. Things like,
Beautiful Mountain Ranges for Adventure Seekers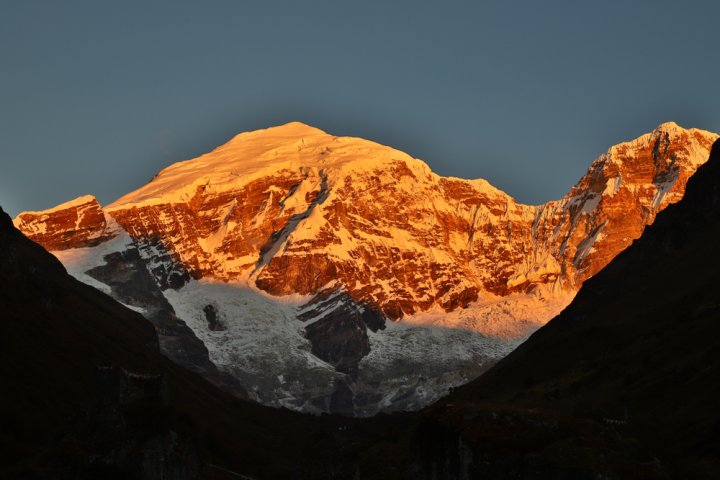 If you love to spend your days on the edge and have a knack for adventure, then Bhutan will surely quench your thirst. Bhutan has insanely beautiful mountain peaks which you can explore like Mount Jomolhari, Jitchu Drake etc. Climbing, Hiking or anything you want, Bhutan's mountain ranges got you covered, and there is also a scope for bedtime horror stories around campfires here. Interestingly, some peaks are set as off-limits by the government as they are believed to be home of deities.
Nature at Its Purest Form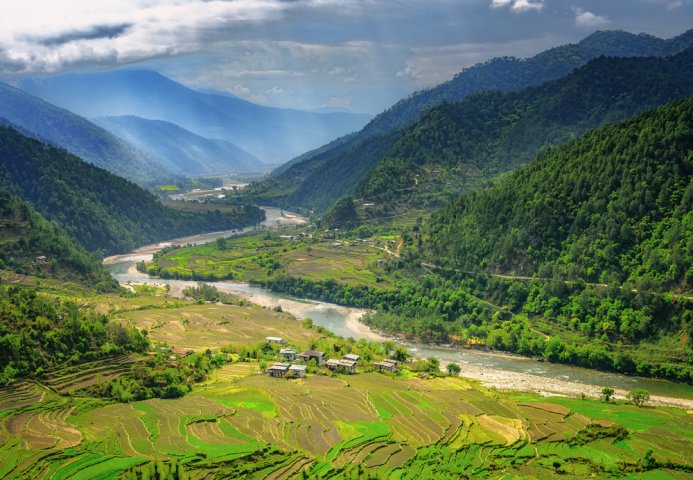 As we said, Bhutan is a country which respects and loves to stick to its roots, and even in this modern era they have preserved mother nature at her purest form and nature expresses the same love from her side. You just can't get these beautiful landscapes anywhere else in the world. They have a lot of flora and fauna which will definitely bring you closer to your inner self. You will find attractive hill stations all around Bhutan to stay and have a time of your life. There are some really beautiful water bodies around most of these landscapes too, just the mirror image of heaven on earth.
Traditional Handicrafts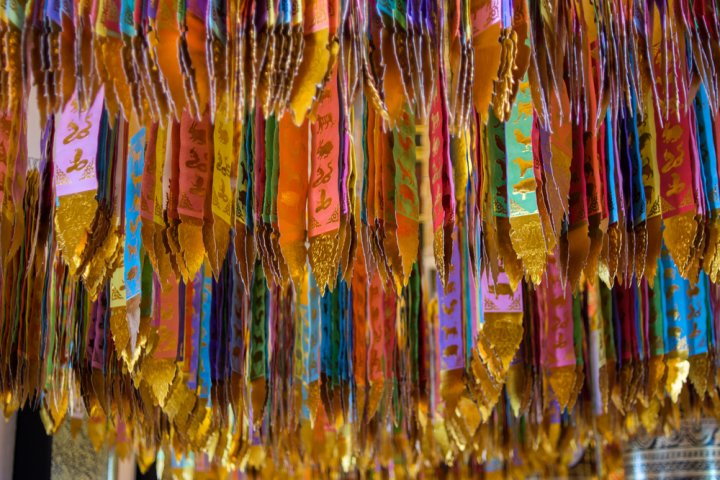 Bhutan not only preserves mother nature, but its heritage too. People still take pride in creative and beautiful art pieces with a form of art that is handed down in their families since ancient times. The capital of Bhutan, Thimpu is easily the centre of shopping to find such traditional handicrafts. You can find a range of beautiful souvenirs ranging from sweaters, shawls, coats etc and yes, they are all handwoven on traditional looms.
Museums to Travel Back into History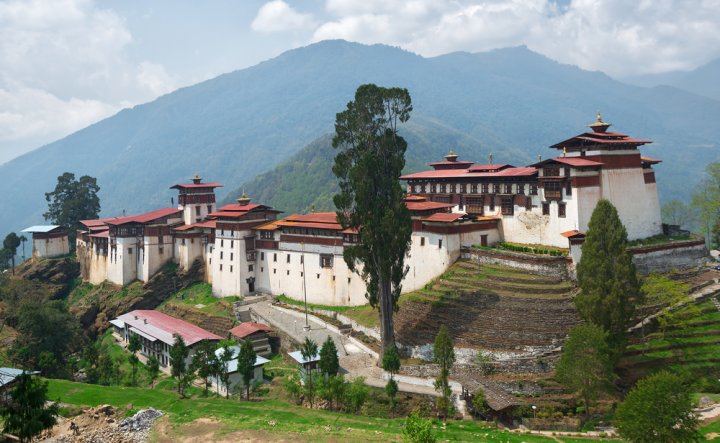 Places like Dzongs and Lhakhangs are great for history lovers, as these places preserve in them the history that is almost 1200 years old! From the era of Guru Padmasambhava of 8th century AD to this very day. Bhutan offers a bunch of historical monuments too which just add a cherry on the top to the traditional and pure country.
Spirituality the Buddhist Way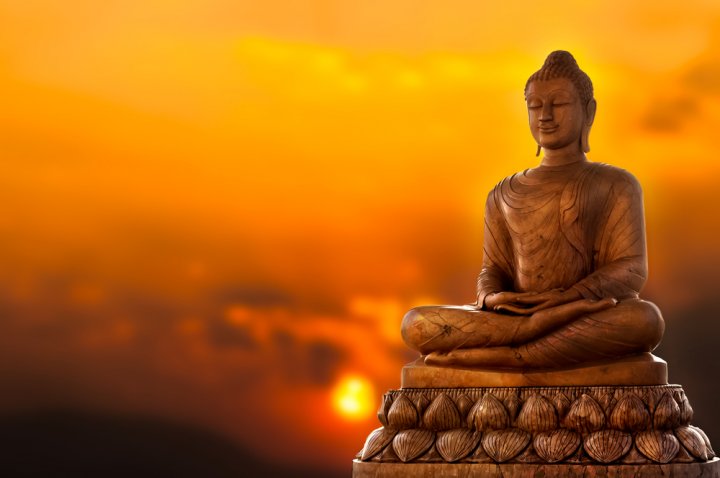 Buddhism is the religion which majority of the country follows, but it will be better to say that it is instead, treated like a 'way of living the life' here. Buddhism, which has peace in its centre can be really seen at work in Bhutan. The inner peace and spiritual insights, that one can find here is just not possible anywhere. If you are on a path to find a purpose in your life, travel and meditation are two of the best tools, and tourism to Bhutan offers both.
Freedom From Pollution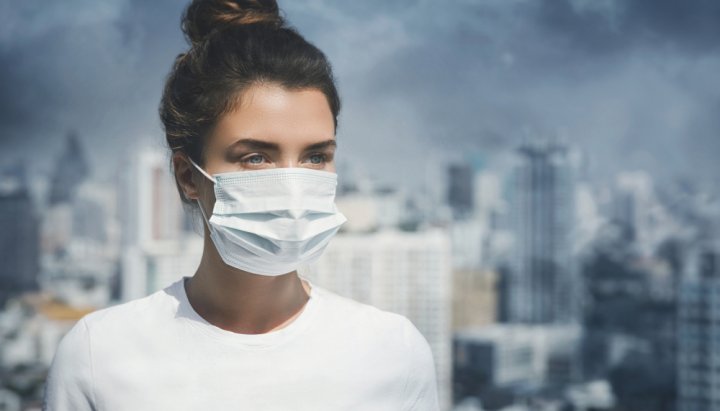 When we love & respect nature, we get the same love from her, perhaps even more. Bhutan is a perfect example for this, in these chaotic times, when the whole world is suffering from the plague of pollution, Bhutan is among the very few places where you can still breath in fresh air. If you really want to feel what calmness and purity is, just travel to Bhutan.
Awesome Weather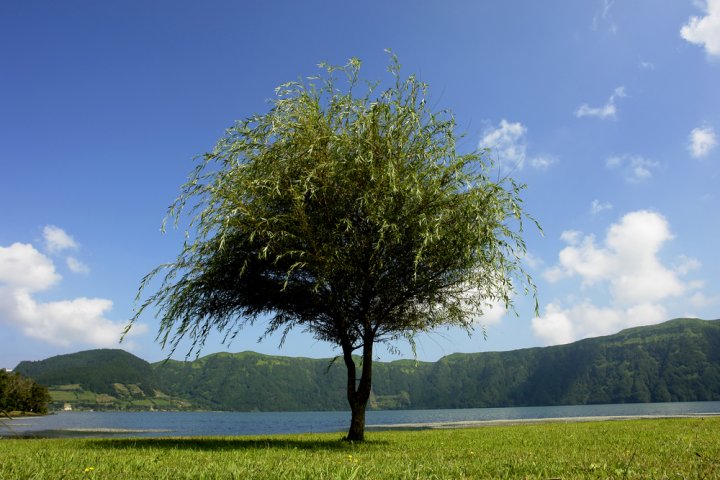 The weather is always pleasant in Bhutan, although there are some prime times to visit Bhutan, even if you miss them you can still enjoy Bhutan at its best. Every season has something great to offer in its arsenal.
Tasty & Traditional Cuisine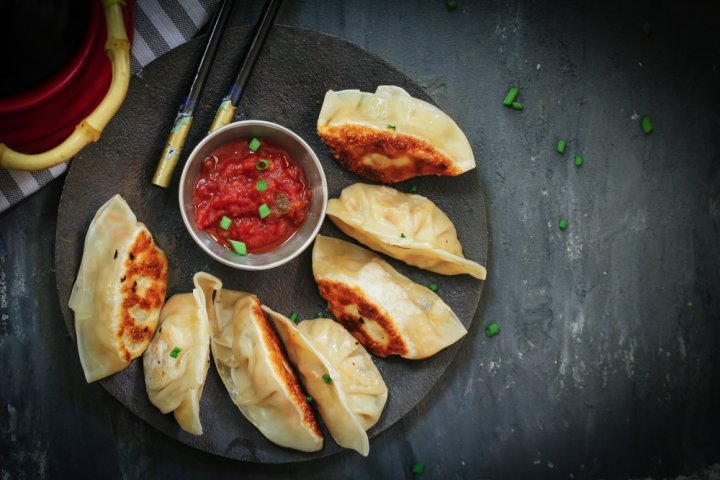 Momos! If you are familiar with this dish and love it then consider going to Bhutan. You will find the best ones there. Bhutan cuisine is really spicy and any dish is incomplete without a touch of extra chillies. Also. they have a lot of delicious dishes on offer along with momos.
A Photographer's Paradise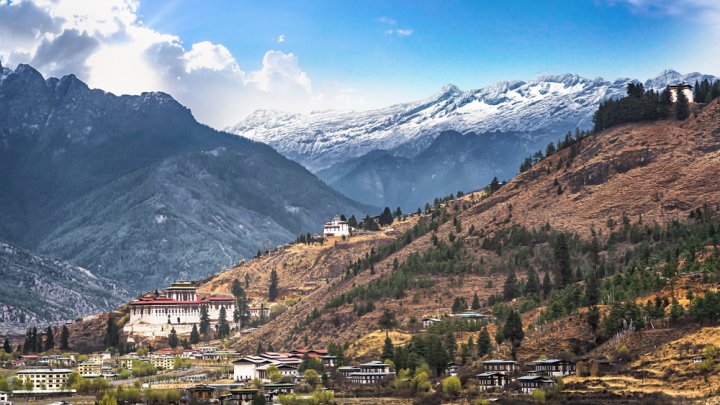 The extraordinarily beautiful landscapes that Bhutan offers, can not be found anywhere else. If you are passionate for photography, Bhutan can give you the best clicks of your lifetime. You can find anything you want! Landscapes, water bodies, snow filled mountains, monasteries, festivals, ancient forts and a lot more. Just let the serene environment bring out the best of your creativity
10 Best Places to Visit in Bhutan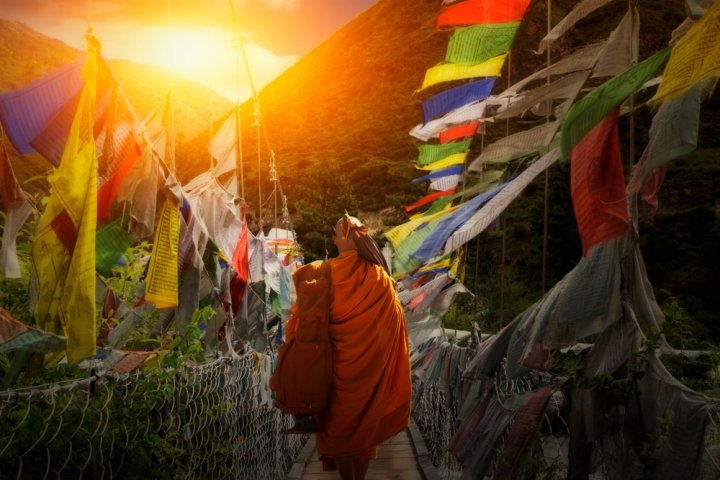 When you are already in Bhutan, these are the places you just cannot afford to miss.
Paro Taktsang (Tiger's Nest Monastery)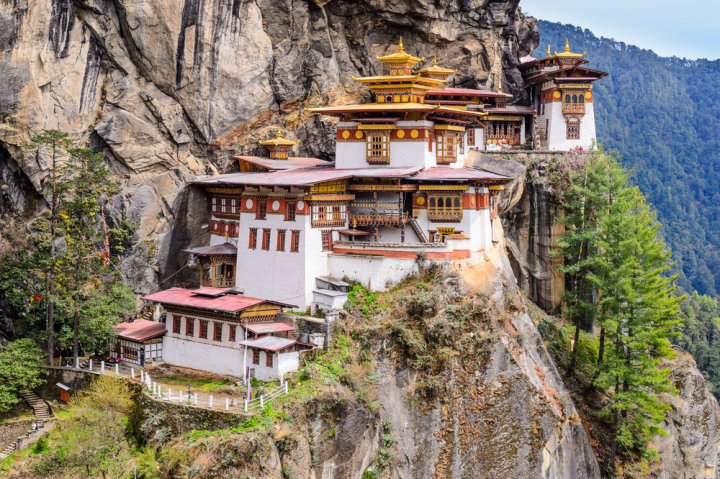 Probably, the most recognised landmark of Bhutan all around the world, the Tiger's Nest Monastery of Bhutan is a sacred place for the Bhutanese. The myth says that a monk rode here on the back of a tigress and fought with a demon, then meditated for 3 months. The monastery itself is situated on a cliff with a great panoramic valley view around it. This is a must visit place when you travel to Bhutan. Keep in mind that you are not allowed to take pictures of the interiors here, and cameras and other stuff will have to be submitted on the outside while the special permit needed to explore this place will be arranged by your travel guide. It is a great short trek from Paro to Tiger Nest Monastery.
Punakha Dzong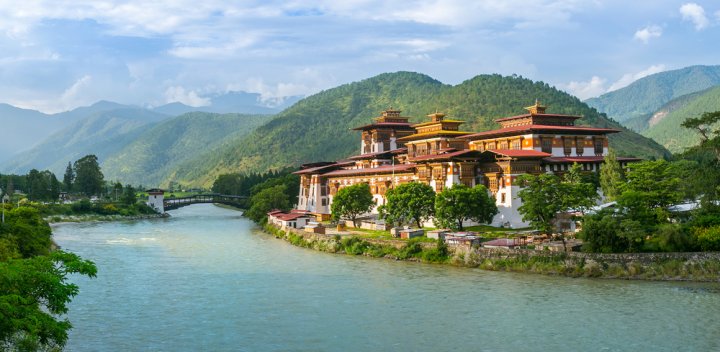 River rafting is a very unique experience, flowing with or against the river gives the much-needed adrenaline rush and then afterwards, the calmness strikes. Punakha Dzong is the place to experience such adventures to their fullest, here you will find not one, but two rivers for river-rafting – Mo and Pho. After the enthralling rafting experience, you can then visit the fortress that is watching over the area since 17th century, named Punakha Dzong. Also, if you land here during the festive season of Punakha Tshechu, you can witness the beautiful traditional cultural performances of local Bhutanese artists, you will definitely relive the history of Bhutanese culture at that time.
Chele La Pass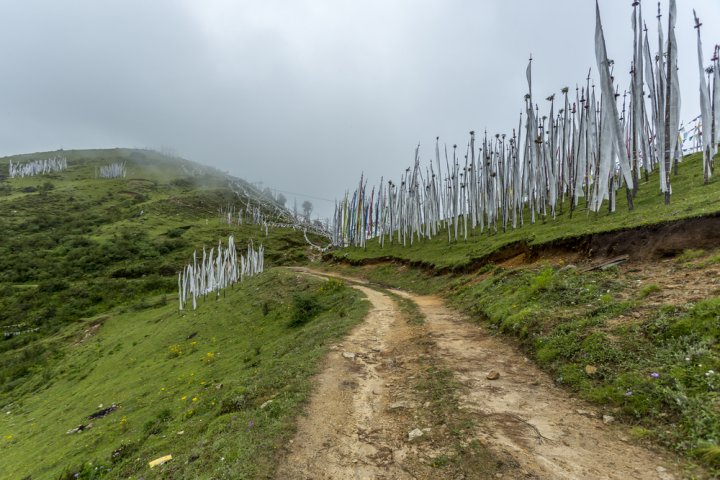 This is one of the most popular tourist destinations of Bhutan, if you love to conquer heights and then capture the amazing panoramic view of beautiful surroundings, then you really shouldn't miss this. This pass is situated at an altitude of approximately 4000 metres, which is the maximum height of any road pass in Bhutan and from there, you will get an amazing view of Himalayan ranges around it, also it is famous for its 'Haa summer festival' which is the symbol of tradition and ancient culture of nomadic tribes living here. You will return with beautiful photographs of valleys, Himalayan mountain range and some exciting waterfalls from here
Chomolhari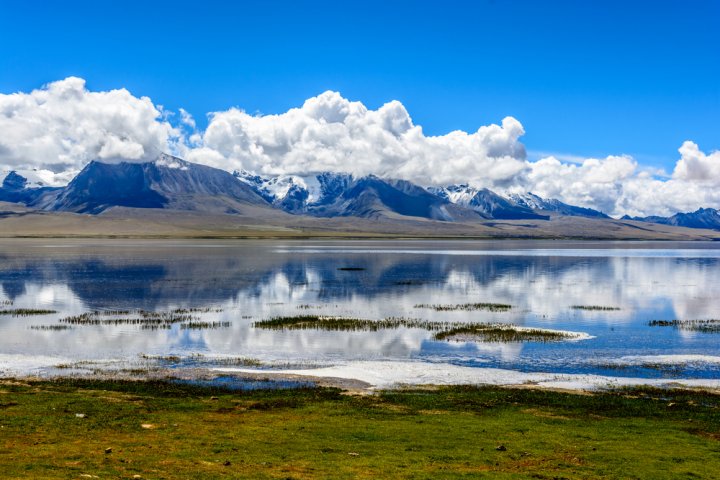 Chomolhari is also known as the 'the bridge of Kanchenjunga', it is situated on the borders of Tibet and Bhutan and is a part of mountain ranges of Bhutan, it is also the birth place of river Paro Chu. Although, the trek is pretty challenging and takes 7-15 days to complete but it is worth the effort as you will find a beautiful view of deep valleys, villages, landscapes, glacial lakes and monasteries on the way. The altitude that you have to climb is around 5000 meters. People are advised to join in on this trek in the months of March to June as it is the best time to catch the most beautiful aspects of the trek.
Thimphu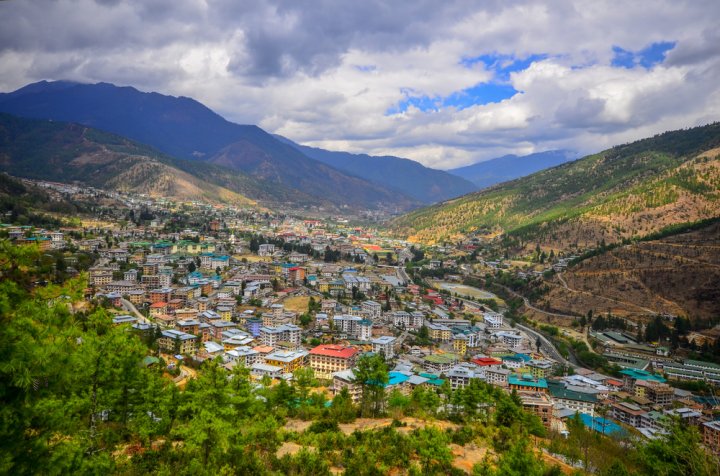 The capital of Bhutan – "thimphu", is also the shopping capital and you can find awesome handmade Bhutanese artefacts here, it is a must visit place that has a great combination of tradition and modernity. Along with shopping, you can enjoy the city life leisure like bars, cafes, restaurants and nightclubs too. Thimphu itself has a lot of places to visit like Memorial Chorten, Dechencholing Palace, Clock Tower Square, Motithang Takin Preserve and many more. Thimpu is situated in the higher Himalayan range, therefore providing an astonishingly beautiful view around it with dense forests and Raidak river.
Trongsa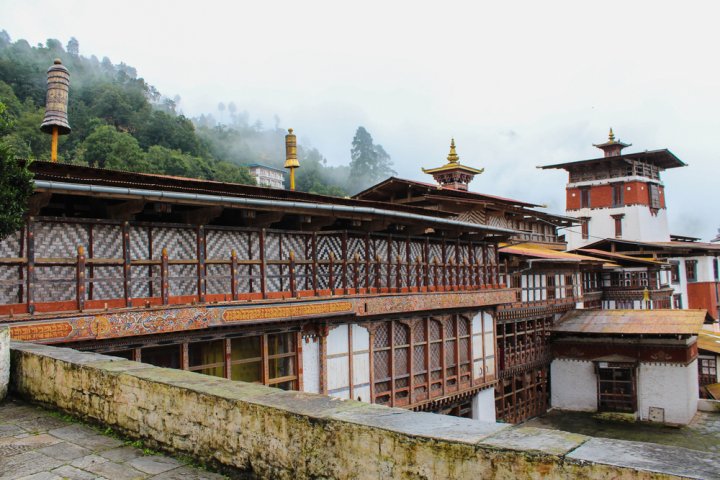 Trongsa is located in the middle of Bhutan, and is one of the best places to go to relive history, connect with nature and to meditate. It has a monumental temple made in 16th century by Drukpa Lama. Reaching here is quite easy as it is situated on a junction of roads connecting places like Bumthang, Gelephu and Punakha itself. The Trongsa Dzong is one of the most famous Buddhist monastery of Bhutan and is located here in Trongsa. Trongsa is peaceful place that you will enjoy exploring, and you can also spend your time shopping for some interesting handmade things from the roadside shops.
Jigme Dorji National Park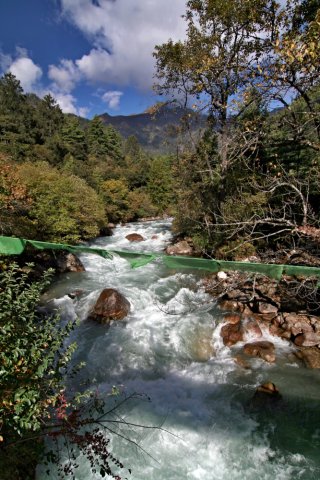 This site was listed as a tentative site by UNESCO and covers several districts of Bhutan including Gasa, Thimphu, Paro, Punakha, and Wangdue Phodrang. This national park preserves a great variety of flora and fauna inside, about 37 species of mammals can be found here including some endangered species. You can expect to find species like Himalayan black bear, clouded leopard, snow leopard, takin, Bengal tiger, Himalayan black bear, Bengal tiger, black musk deer snow leopard and many other interesting animals. Also, for wildlife, it is one of the most popular travel destinations in Asia. You will definitely love coming close to such an exotic blend of well-preserved flora and fauna here.
Buddha Dordenma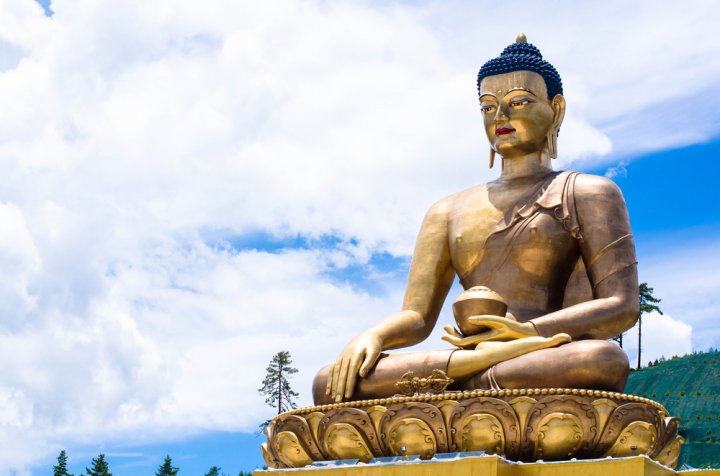 A gigantic landmark of Buddhism in Bhutan, the Buddha Dordenma statue was built to celebrate the 60th anniversary of the 4th king of Bhutan, it was started in 2006 and took 9 years to complete until 2015. what makes it even more interesting is that it houses many small statues of Buddha like itself. This is counted among one of the biggest statues of Buddha in the world with a height of 54 metres. Photography is allowed here so you can take beautiful memories of your company with this statue to your home. The entry is 9AM to 5PM on all days and is free for everyone to visit.
Ta Dzong (The National Museum)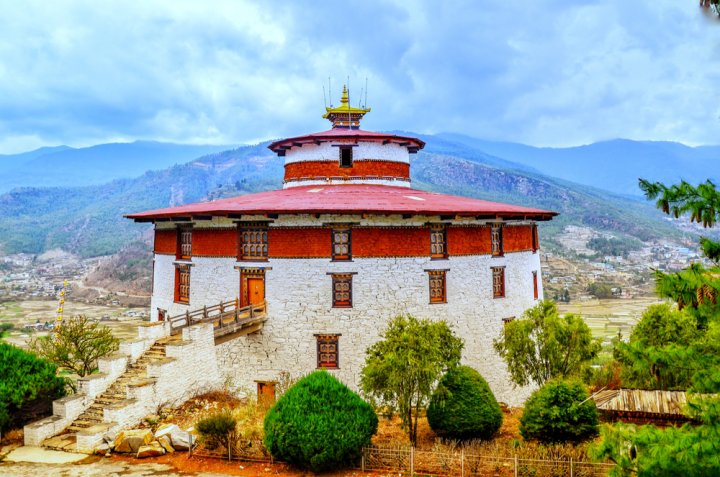 Ta Dzong is a priceless collection of history of Bhutan that is very skilfully preserved. Interestingly, Ta Dzong was initially built to function as a watch tower and was later converted into a museum. It contains a lot of interesting items representing history of Bhutan like Cloths of warriors, paintings, handicrafts, armours, jewellery and weapons too. Along with it, there is a section dedicated to the flora and fauna of Bhutan, the entry fee is just around 50 INR which is less than $1. Also, photography inside the museum is not allowed and cameras have to be left outside.
Punakha Suspension Bridge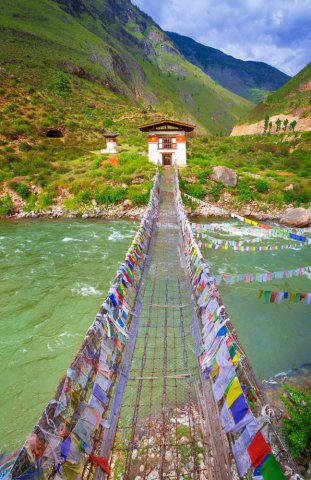 One last treat for the lovers of thrill and adventure, this suspension bridge in Punakha attracts a lot of tourists every year, due to yhe sheer thrill it provides along with jaw dropping mountain and river scenes. This hanging bridge always keeps on oscillating with a little amplitude, which is an experience on its own. The bridge wears traditional flags as ornaments on its one side and is nearly 1 km long. Given the great visuals one can get here, it also proves to be a great place for photography enthusiasts.
Keep These Things in Mind When Traveling to Bhutan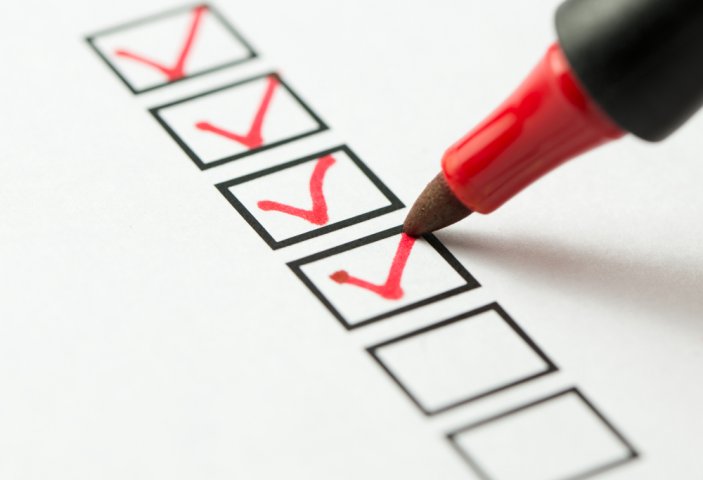 Just keep in mind these little additional tips, and you will have a great time exploring Bhutan.
Entry Permit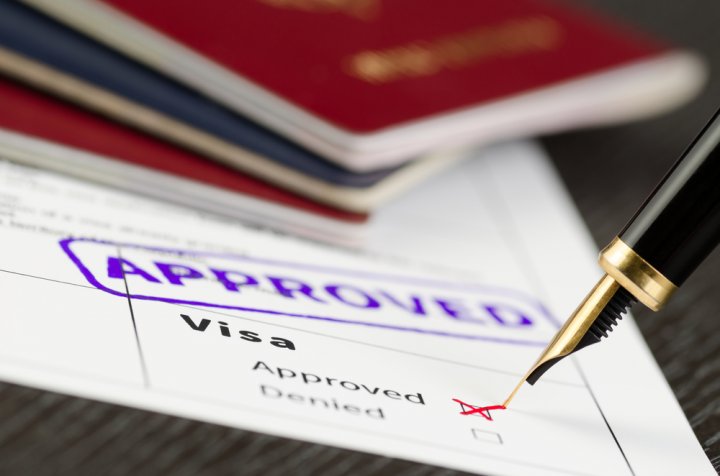 Citizens of India, Bangladesh and Nepal need to obtain an entry permit that is valid for 7 days since they do not need a visa to enter Bhutan. You will need to apply for this permit when you enter Bhutan through any one of the three points of entry
Best Time to Visit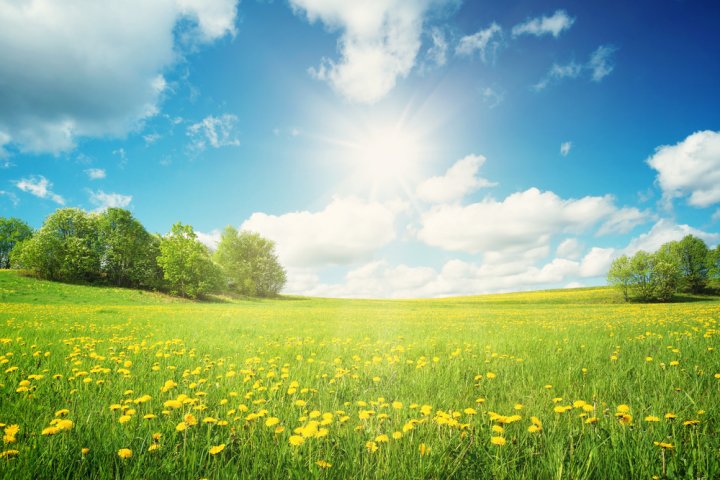 The best time to visit Bhutan are during seasons of Spring and Fall, that is during March to May and then September to November. Also, the ticket demand is quite high during this time So, be sure to secure reservations as early as 3 months from the time of departure.
The Language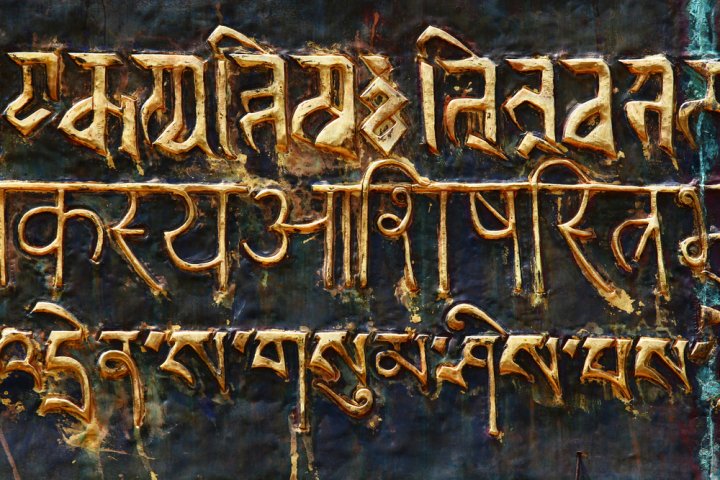 Although the official language of Bhutan is Dzongkha but the great thing is most Bhutanese people know and speak English, so communication won't be that big an issue.
Homestay vs Hotel Stay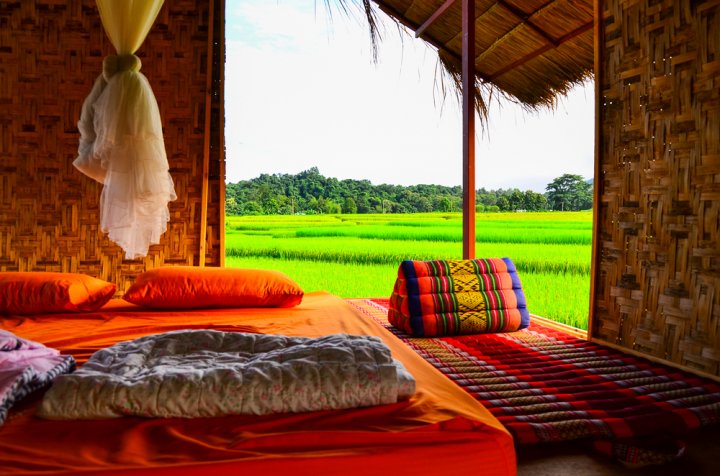 You can choose between staying in homes vs hotels, although the hotels will provide you with every comfort and delicacies you want but if you really want to connect and explore the untouched and pure culture and lifestyle of Bhutanese, take a home stay and experience the great hospitality it brings in.
Travelling at Night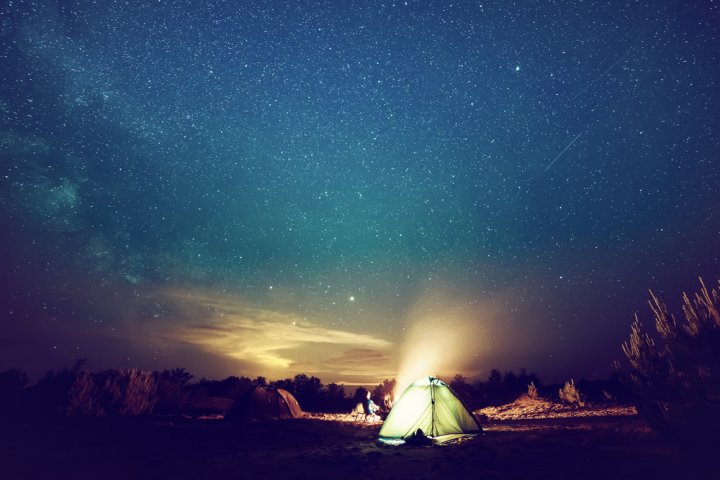 If you are thinking about traveling during night, we will advise you better not to. The roads of Bhutan are not in the best conditions everywhere, and you can run into some problems when traveling through the uneven terrain during the darkness of night.
Avoid Smoking in Public Places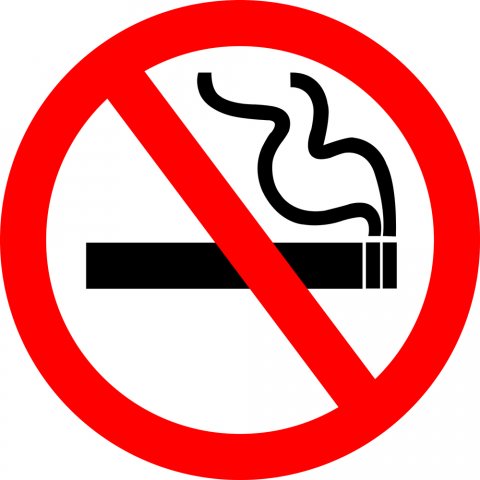 Tobacco import is illegal in Bhutan, you can bring in some for your personal use but only with proper receipts. Even after that, just never smoke at public places, as it will offend and disturb others and will affect how hospitable they are towards you.
Go Prepared for Power Cuts!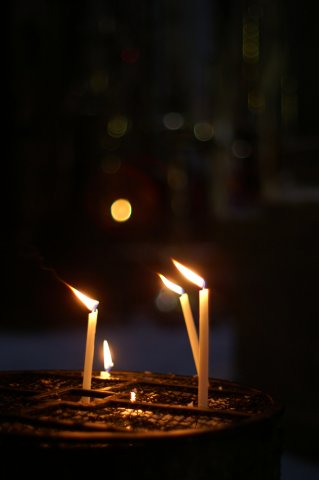 At last, bring in some backup light source if you are not that well acquainted with dark. Bhutan, still carries on with a bunch of power cuts throughout the day which, in a way, make the experience better and help us in connecting to the authentic and natural culture of Bhutan.
From our editorial team
Disconnect from the world you've left behind
An important aspect of travel is leaving your home behind in a more figurative sense, which will allow you to absorb your new surroundings better. Don't just take in the sights, sounds and flavours of your travel destination, observe everything on a deeper level. Bhutan may not be the most technologically advanced place, but that's precisely why you're choosing to go there - because it offers things your daily life doesn't, and there are things you can learn while here. Your phone, laptop and other gadgets may not always work here, but that's a blessing really.