The Significance Behind Celebrating Bhai Dooj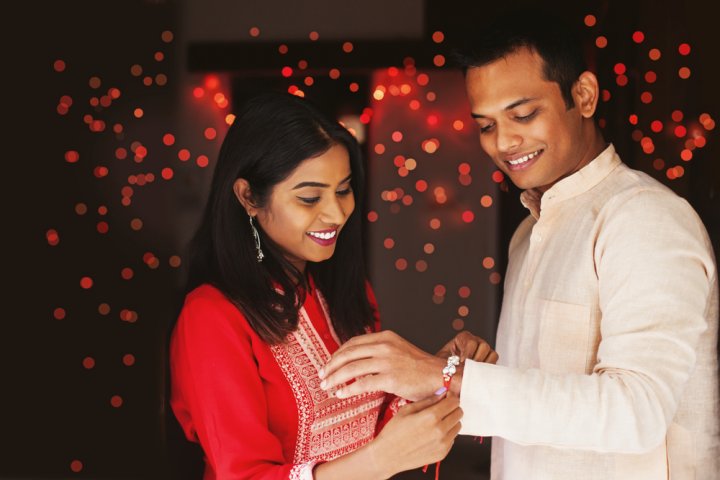 The auspicious day of Bhai Dooj is a testament to the regard and respect Indians give to the brother-sister relationship. The Hindu festival is celebrated predominantly during Diwali. Bhai Dhooj is similar to Raksha Bandhan in its significance and is known by many names across the country - Yama Dwitiya, Bahu Beej, and so on. On this day, sisters invite their brothers and pray for their well being and long life. The brothers are treated to a scrumptious meal, gifts after the sister performs aarti. The brothers, in return, offer their blessings and sometimes present gifts or cash to their sisters.
Finding the Ideal Gift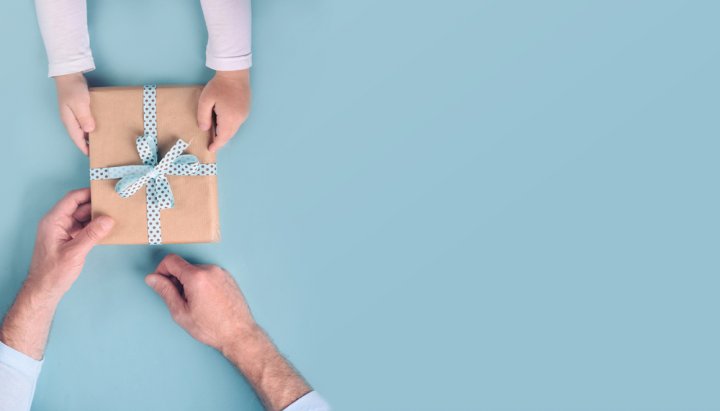 Deciding on what to gift is often a very tedious process. There's almost an infinite choice to pick from, and narrowing it down is quite the task. The ideal Bhai Dooj gift needs to invoke both surprise and delight to a high degree. Add emotion into the mix, and you've got yourself a gift that's the best your brother has received to date. To crack the ideal gift, better understand your brother's present and forever likes & needs. This is a good starting point instead of trying to aim at nothing. This list aims to help you narrow down to best select your ideal Bhai Dooj gift with some unique ideas and recommendations that are contemporary and heartfelt.
Personalised Gift Ideas
Sports Jersey
Everyone's dreamt of being on the field with their sporting idols. Be it batting alongside a cricketing legend or scoring a goal against a rival team of your favourite club – this is ingrained in every sports fan. If your brother counts as one of them, getting him a personalised jersey of his favourite sports team is a huge step in his living part of his dream. Almost all kit manufacturers add customised names and preferred numbers on the back of jerseys for an extra fee, similar to that of their players. He'll wear the jersey proudly and won't be able to thank you enough; tshirtloot.com provides you with the option to customise your own jersey according to your preferences.
Spa and Massage Package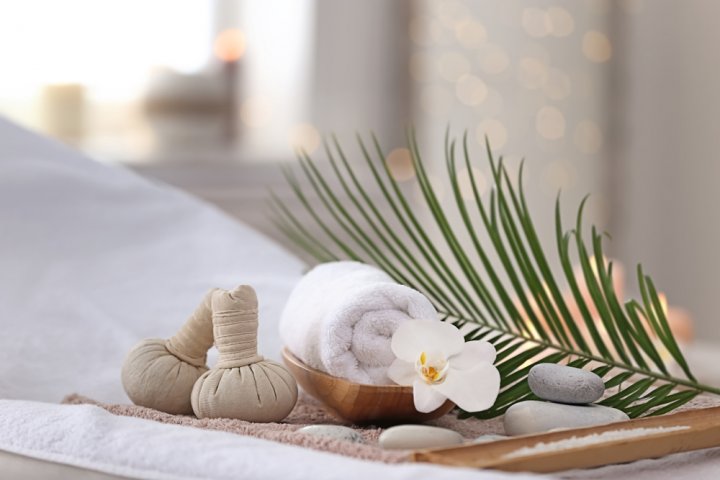 A busy schedule or lifestyle can drain even the most spirited brothers. If you think your brother deserves a break to pamper himself and rejuvenate, then a spa package should do the trick. Stress and body ailments are quite common today, and a visit to the spa should have your brother back to his lively best. Book him a package that covers the best services – a specialised full body massage (Thai, Balinese, Swedish) with aromatic oils, steam, etc., to ensure he gets the break and care he deserves. Think of it like this – not a gift he might want, but the reward he deserves. Trip Advisor has listed all the famous spa and wellness centres across India.
Matching Tattoos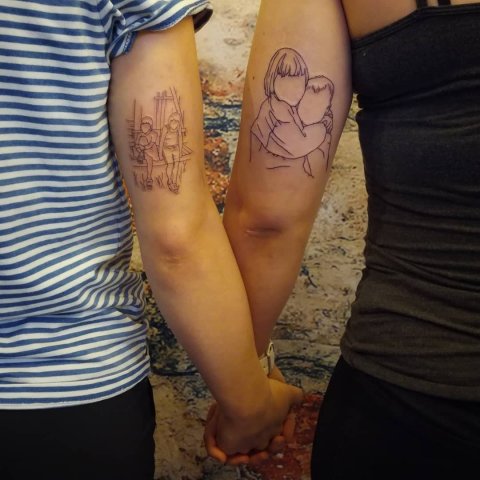 Source
tattoosbymaire | Instagram
Have you wanted to get a matching tattoo with your brother? What perfect time but the day you celebrate the bond with your brother! Over the last couple of years, getting matching tattoos to celebrate a relationship has captured the youth's imagination and become the latest trend. A lot of tattoo artists have existing designs with context and meaning you can choose from or look up on Instagram and Pinterest for cool tattoo ideas. You can also take an idea to an artist and get it personalised to tell your story as siblings. While it might sound like a painful affair, there are numerous tattoo designs that are minimal and simple, so you don't have to worry about being under the needle for long. Checkout buzzfeed.com for some wonderful tattoo ideas.
Support a Cause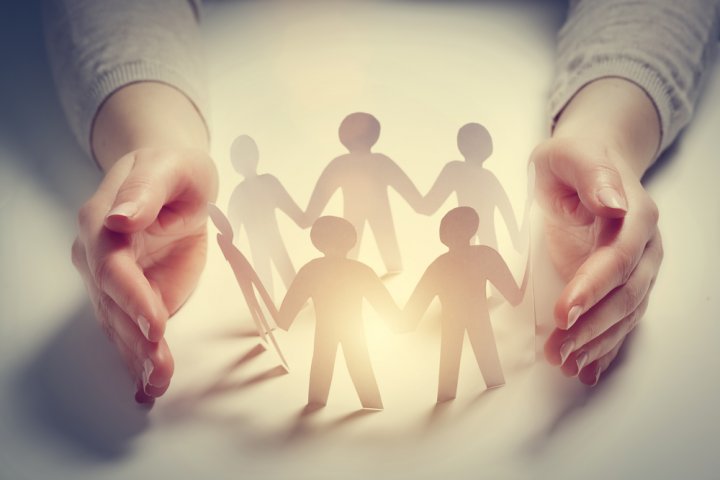 There's no greater gift than helping those who are unfortunate or supporting a cause. If your brother is passionate about a cause or actively supports an NGO, a trust or a relief fund, then lend your support to him. You could volunteer for a day or contribute an amount toward the cause. This will definitely tick all the boxes in your brother's good books and his heart. No brother can ask for a better gift, him and his sister making the world a better place, one step at a time. You can check out Amazon, where they are doing a fantastic job and have simplified the whole process of charity.
Unique Gifts You can Present to Your Brother this Bhai Dooj
Amazon Kindle
Is your brother running out of space to store his vast collection of books? Amazon Kindle should do the trick by fitting all the books into his palm. Gifting your brother unlimited access to the books in the world is the perfect gift one can ask for. Kindle comes in various price ranges with white paperback and auto lighting to read at night. The latest edition of the Kindle also has audio features to listen to Audible. If these are reasons not enough to grab your hands on one, the battery life of Kindle is estimated to last a week when fully charged. Besides, you can also get your brother an Amazon Kindle Unlimited subscription for unlimited access to all the books in the Amazon book store.
Smart Speakers
With all our devices picking up the 'smart' prefix with an AI upgrade, a smart speaker would be a welcome gift. Leading tech brands like Amazon and Google have launched their versions and for different budgets. These AI-enabled devices double up as a Bluetooth speaker for music but can also perform various tasks like a personal assistant. You're essentially gifting your brother a new friend with a smart speaker. Check out Amazon's Alexa series and Google's Home series for the best ones out there. Your brother can easily control the linked appliances and fixtures in his home with these speakers.
Gift Cards
If you're looking to play it safe (read this as smart), get your brother a gift card. Every major e-commerce site and leading brands offer gift cards of different values. With gift cards, your brother can buy what he wants, and there's never a chance for an underwhelming gift — a definite win-win situation for both of you. See what suits your budget the best, and you can get a gift card of that price. Make sure you read the conditions and rules before you purchase as some gift cards have very tricky redeeming rules.
Smart Band
For a brother who is a fitness enthusiast, a smart band is highly recommended. A smart band is a great upgrade to his fitness lifestyle and is guaranteed to motivate him further. Smart bands of today can measure different body vitals like heart rate, sleep patterns, daily steps, etc., accurately in real-time and continuously feed that information to the wearer. The person can accordingly alter his fitness regime for the best results. Amongst the many brands available in the market today, Fitbit is the go-to choice for many devoted fitness enthusiasts. Subject to your budget, you can also check out economic brands like Fastrack and Mi for brilliant smart bands as well.
Go Pro Camera
With everyone arming themselves with a DSLR or a polaroid today, ensure your brother gets a cooler camera – the GoPro. The tiny camera punches well above its weight and can take on everything you throw at its way. The GoPro is a device your brother will truly appreciate. With its rugged case, he can simply attach the GoPro anywhere and shoot high definition video. Adventure trips, bike rides, underwater filming, or just a fun day out with friends – the GoPro is ideal for every situation. The company also offers a range of accessories to arm his GoPro with. Their latest offering is the Hero 8 Black.
Gaming Console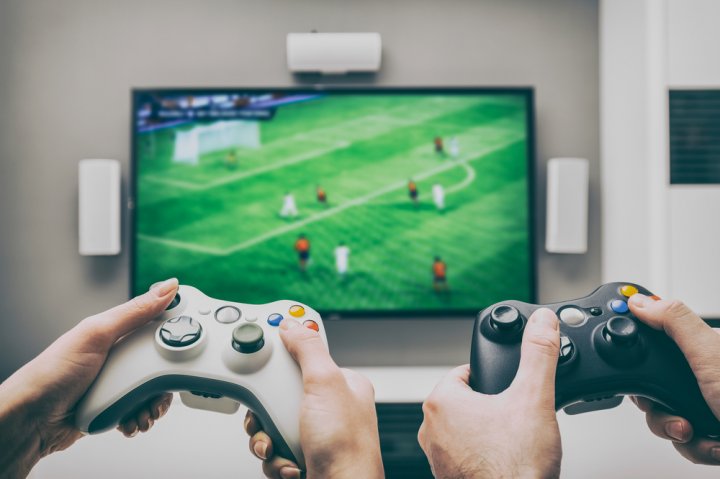 Look no further for the perfect Bhai Dooj gift if you have a gamer in the house. Both the Sony PlayStation and the XBOX are the best gaming consoles on offer and are on every gamer's wishlist. Festive periods often ensure good discounts on these otherwise expensive consoles. If you're brother swears by his PC, there are a host of software and hardware you can consider. Apart from the gaming consoles themselves, see which game release your brother is looking forward to. You can always buy him a copy of the game so that he can get a headstart on it before the rest of his friends.
Spend Some Quality Time with Your Brother
Take Him Out for a Movie and Dinner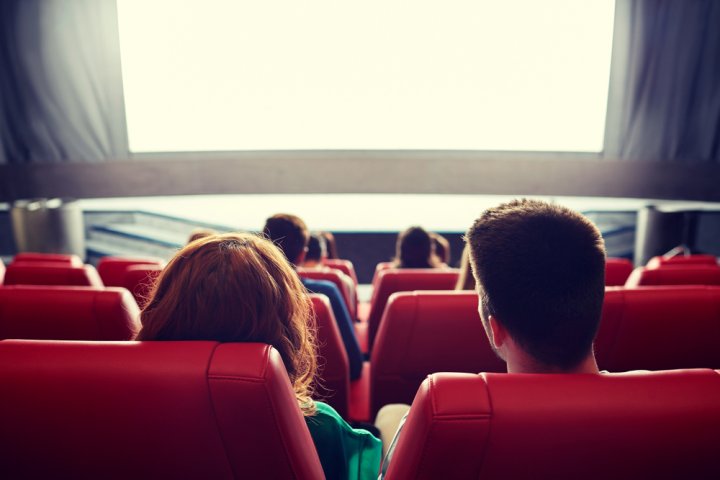 A classic idea for your perfect day together – movie and dinner. Everyone loves a good movie and a nice meal to follow up. If your brother is a cinephile then, this is the ideal gift for him. If there's a movie release he is eagerly looking forward to, try and get yourselves the premiere tickets. There's no better feeling than watching the movie on opening night. To ensure extra brownie points, book the recliner or couch seats for the ultimate movie experience. Jazz it up some more with some popcorn and cola. With the movie down, take him out to a nice dinner at a restaurant in town. Let the film conversations and the easter egg sessions continue well into the night over dinner.
Recreate a Childhood Memory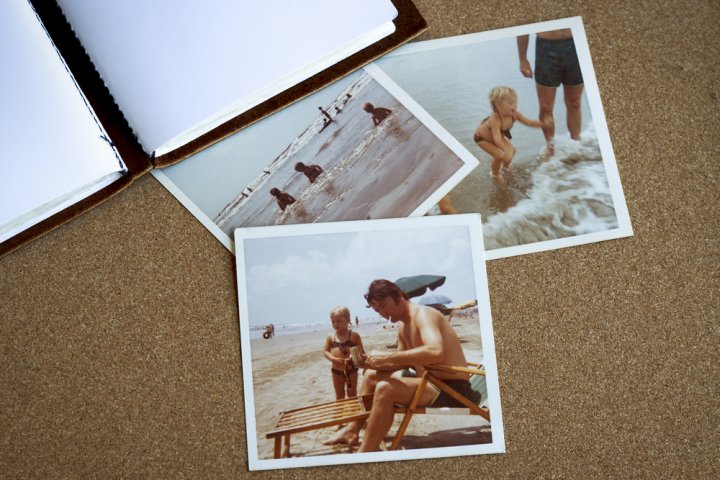 Nostalgia is an amazing emotion that brings people closer. Ringback the days from your past and take him on a trip down memory lane. If there are any fond memories that you and your brother cherish deeply, recreate it to showcase your love and bond to him. Recreating moments from old photographs is an absolutely fun experience, so try and go the distance if possible. Also, the cheesier the picture, the better. It'll make for a memorable day in itself, and he'll have a new favourite photograph as well.
Cook His Favourite Meal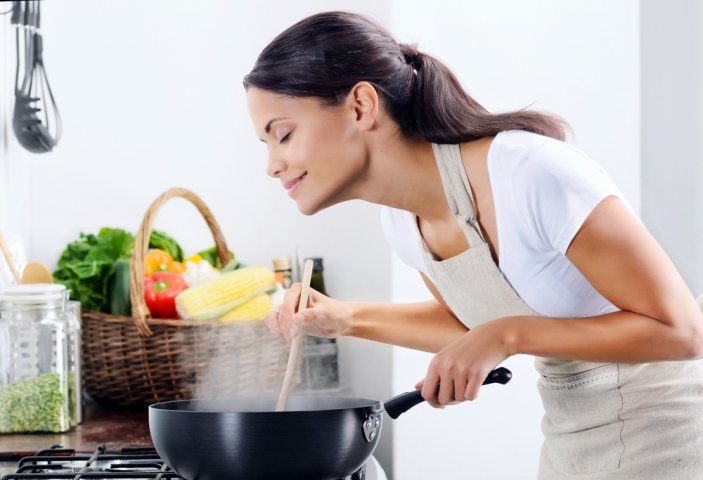 They say the way to a man's heart is through his stomach. Cooking your brother's favourite meal makes for both a personal and heartfelt gift. The effort that goes into preparing a meal always wins hearts, but the cherry on top is his favourite dish being served on the table. Check out recipes online or on cookbooks for new dishes if you're looking to surprise him. Be it something homely or incredibly exotic, cook up a tasty meal and sit down with your brother for some great food and even better conversations.
Tickets for His Favourite Sports Game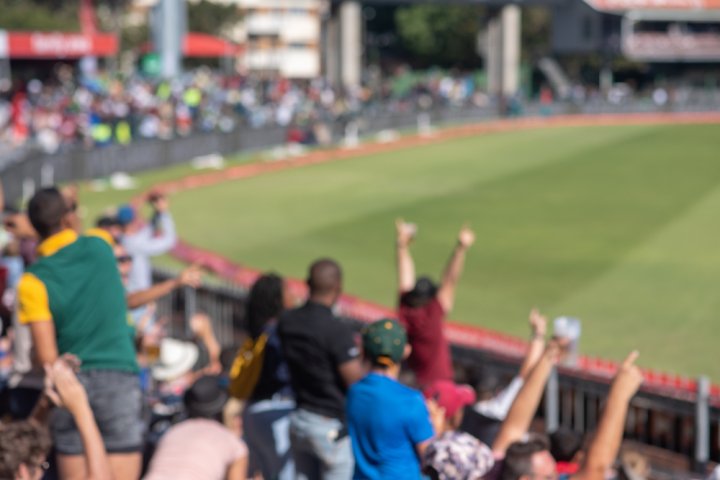 Watching your favourite game live and from the stands is an unparalleled rush. Nothing comes closer to you backing your team and taking in the euphoria of a live event. There are a host of international sporting events to choose from, and you can book passes for your brother's favourite sport. From cricket, football, kabaddi, and many more, the options are endless. This would be the ultimate gift for a sports enthusiast – to watch his idols up, close and personal. And to top it off, his favourite sister right by him. So, keep an eye out for the match calendars and ticket sites to plan your gift.
From our editorial team
Don't Forget to Add Your Own Touch to the Gifts!
While you get your brother one of the gifts from the above list, don't forget to add a handwritten note or a card as this little gesture would actually mean more to him than the material gift! Pour out all your feelings on a piece of paper and stick it to the gift you present your brother with.