Hyderabad: The City of Nizams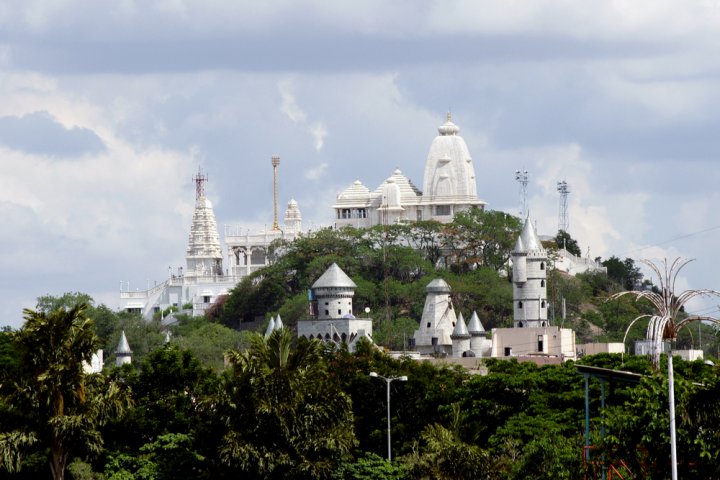 Hyderabad is the capital of the Southern State of Telangana. It is popularly known as the City of Nizams since it was ruled by Nizams for a long time. The traces of the same remain with the city even today, with its beautiful architecture, handicraft and food delicacies.

The popular tourist spots in the city have a feeling of old-world charm with the rustic beautiful buildings which are old and yet stand tall. The city is filled with Mughlai food, with delicacies that reflect the exotic Mughlai cuisine, which will serve your taste buds. Apart from this, Hyderabad is also known for its local handicrafts - the very popular bangles, zari embroidery, pearls, and other traditional artistic crafts which have been passed on from generation after generation, and each of it is still very much intact and can be seen all across the city.

Even though Hyderabad is also popular for the now fast-paced life, with a hub of technology, this is a city which will show you two sides - the one that looks like it is stuck in history with its food and the architecture, and the other which shows how the city has grown and now reflects a modern lifestyle.
10 Best Places to Visit in Hyderabad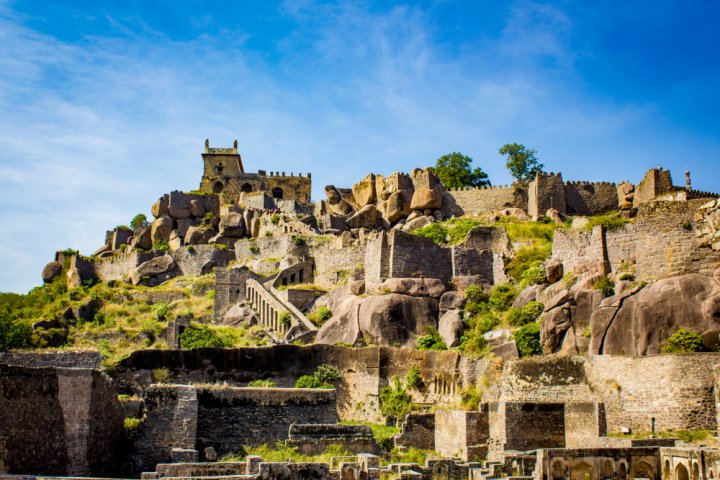 Every city has its popular nook and corners which witness a lot of attention from tourists and travellers. There is a reason as to why these spots end up becoming very popular - for they must offer something, whether the look or feel of the place or the mere experience of being there.

We've listed down 10 of such places, which are beautiful due to different reasons and you must visit them when in Hyderabad.
Charminar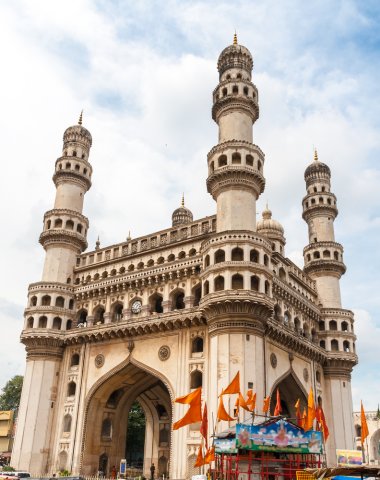 Not only is it the landmark of Hyderabad, but Charminar is also among the most popular and beautiful architectural structures in India. With its traces going back to the 1500s, Charminar is a delight to see and definitely a structure which is the pride of the Hyderabadis. It is an architectural marvel, with detailing to the core, something that will make you feel awestruck.

Evenings are the best time for you to witness its beauty, with the city, lit up and traffic passing across the Charminar, making you feel like an amalgamation of history and the fast-paced life. Moreover, the very popular Laad Bazaar is set up next to Charminar, and it adds another charm to its beauty with the market rush and the colour that the overall picture displays. You cannot miss this one when in Hyderabad.
Hussain Sagar Lake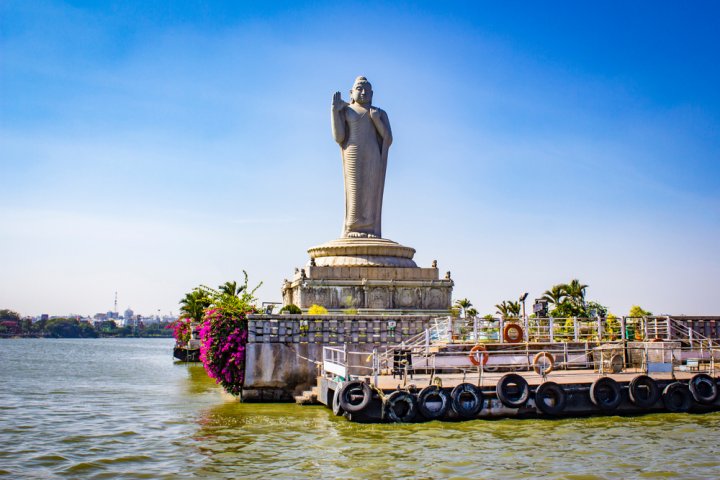 Hussain Sagar Lake is known to be one of the biggest man-made lakes in Hyderabad. It offers you calm and quiet and is extremely beautiful during the night, with the silhouette of Buddha, which adds to the place. You can either just sit there and meddle with your thoughts, or even enjoy boating which takes place in the lake from morning till late evening.

It is a popular spot and there is an entry fee of Rs.5 per person.
Birla Mandir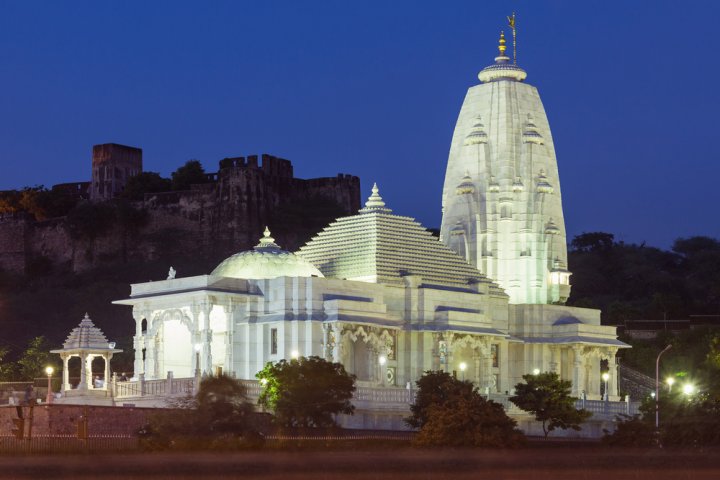 Situated on the hilltop of Naubat Pahad is the very popular Birla Mandir, which not only is an architectural beauty in itself but also offers a bird's eye view of the city and the lake. It is a religious place and people visit the Mandir to seek blessings. Made of white marble, the Birla Mandir is a beautiful sight, and it witnesses innumerable footfalls of a great many travellers.

The best time to visit the Mandir is either during the morning or the evening aarti, as that is when you can actually immerse into the experience it offers.
The Ramoji Film City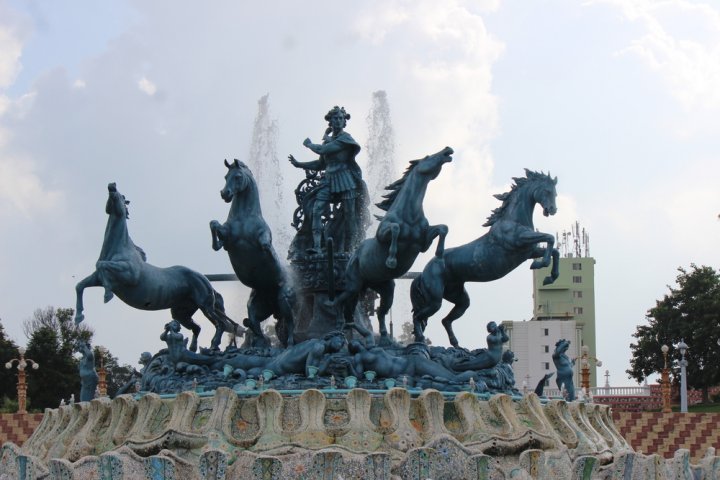 India is popular for its movies, and one such very popular film city is in Hyderabad, known as Ramoji Film City. It is the world's largest film city and also has been mentioned in the Guinness Book of World Records. Certain scenes of the extremely popular movie - Bahubali were also shot here and that is also what draws a lot of tourists to this place.

The Ramoji Film City has been brilliantly designed with lavish gardens and great open spaces, giving you an experience in itself. Entering this space would make you feel like you've entered a movie scene and will also bring back some nostalgic memories if you're a film lover. There is an entry fee of Rs.1,100 for adults, but it is worth it.
Chowmahalla Palace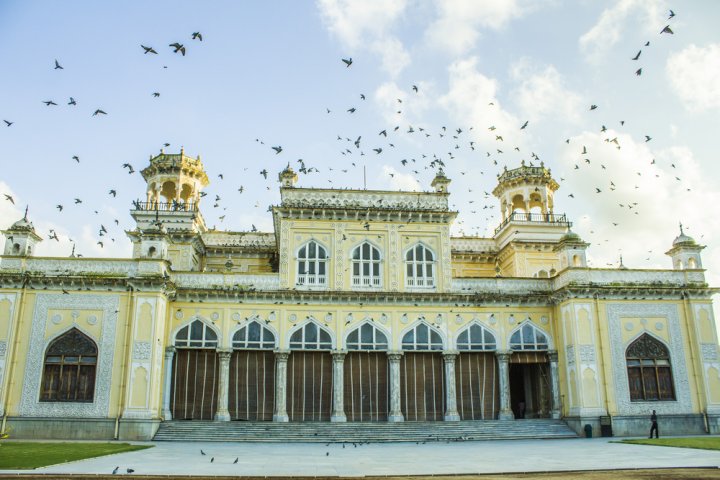 Your visit to Hyderabad will be incomplete without a visit to the residence of Nizams, The Chowmahalla Palace. It is a beautiful architectural building which has been standing tall for 200 years. The Palace has three main segments - Southern Courtyard, Northern Courtyard and the Khilwar Mubarak, with each place telling a different story with unique interiors and exteriors.

If you're into historical buildings, then you cannot miss this one. There is an entry fee of Rs.50 for Indians and extra charges if you want to take your camera along.
Makkah Masjid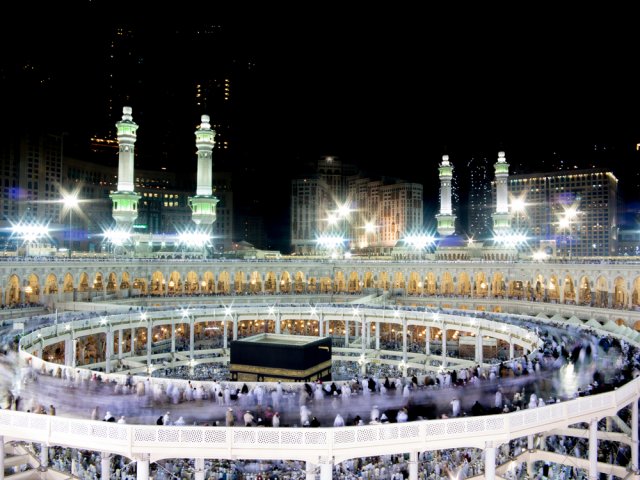 The Makkah Masjid is an extremely devotional place, for it is believed that the central arch of the mosque was built on the soil which was specially brought from Mecca, and one of the rooms are believed to have the hair of Prophet Mohammed. Not just this, but the foundation of this mosque was laid down by Quli Qutub Shah, the sultan who founded the city of Hyderabad, and the entire city has been built around the structure of Makkah Masjid.

It is 400 years old and is a fairly large mosque which has the capacity to host 10,000 people for prayers indoors.
Golconda Fort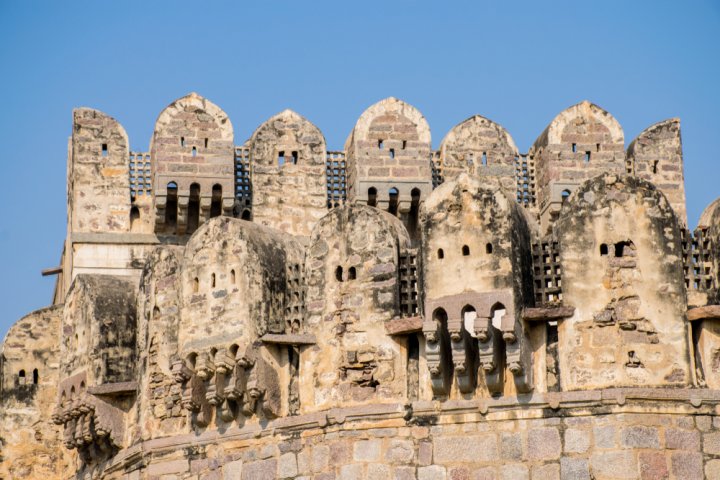 An extremely popular spot for tourists, you can delve into the architectural beauty of this huge fort at every nook and corner. Not just its architectural beauty, but it is also known for its acoustic marvel wherein a handclap below the entrance dome can be heard at the pavilion, which is almost a kilometre away.

You can also enjoy the Light and Sound Show at the fort and also shop some local handicrafts. To enjoy the Golconda Fort, you will have to pay an entry fee which is Rs.5 for Indians and Rs.100 for foreigners.
Nehru Zoological Park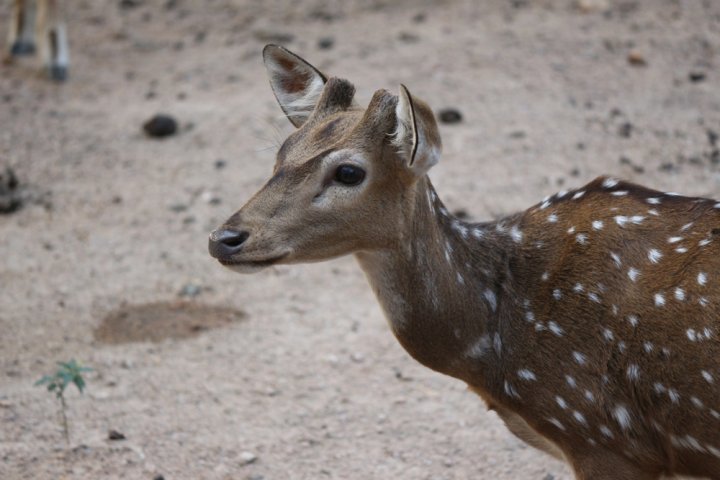 If you're into nature and wildlife, then Nehru Zoological Park will be your place to be in Hyderabad. It is a 300 - acre park where you will spot white tiger, rhinoceros, star tortoise and many other wildlife species. You can also hop into a Safari Ride to get a full visit of the Nehru Zoological Park with a guide. For children, there is a Jurassic Park, a Butterfly Park and a Natural History Museum.

There is an entry fee for children and adults, and there are extra charges that need to be paid for professional photography and videography.
Shilparamam Village
A very unique place in Hyderabad is the man-made village of Shilparamam, popular for its arts, handicrafts and culture. The main aim of the village is to foster and maintain the continuity of India's past and beautiful art and craft.

Inside Shilparamam, you can experience a Sculpture Park, rock museum, Water Park and a recreational area. If you're into arts and culture, then Shilparamam hosts various events regularly, which promotes some kind of Indian Art. It also hosts the All India Festival of Art and Crafts which takes place in February each year. If you want to delve into India's culture, then you cannot miss a visit to Shilparamam.
Salar Jung Museum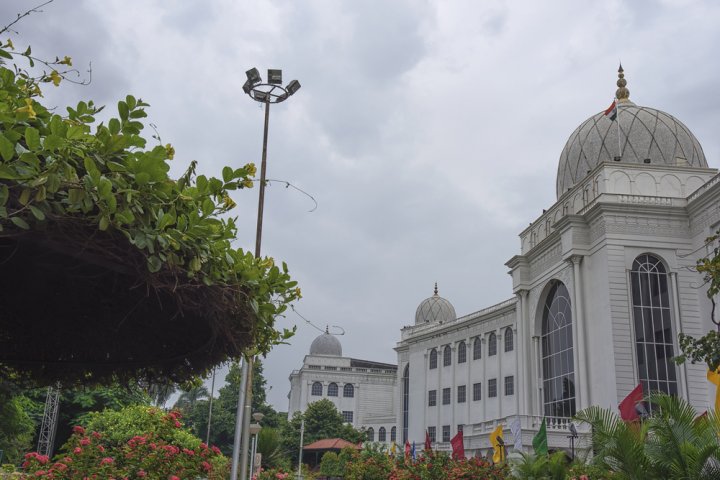 The third-largest museum of India, Salar Jung Museum is located in the heart of the city and around other popular spots in the city like Charminar, High Court and Makkah Masjid. With 43,000 art objects, 9,000 manuscripts and 47,000 printed books, the Salar Jung Museum is an experiential delight in itself. Spread across two floors, each floor showcases various galleries, where you can immerse into various arts and serve your intrigued curiosity. The museum is open on all days except Fridays from 10 am to 5 pm and the entry fee is Rs.10 for adults, Rs.5 for children; foreigners have to pay Rs.150.
What to Eat: The Scrumptious Food in Hyderabad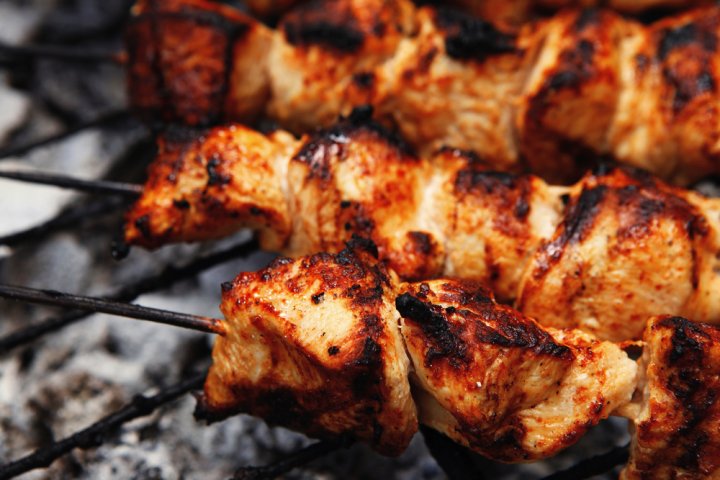 Every city in India has something unique to offer, from the spots you can visit, the items you must buy and the local delicacies, there is so much to experience. Similarly, when it comes to Hyderabad, the city of Nizams is extremely popular for its scrumptious food, and here are some dishes that you must try when in Hyderabad:

Hyderabadi Biryani: This one goes without saying, Hyderabadi Biryani is extremely popular and is known and loved for its rich and exotic flavours. Usually cooked with mutton or chicken, this dish is something that everyone loves to eat at any time during the day or night.

Phirni: Have a sweet tooth? Well, then make sure you try out this version of Kheer - Phirni, which is a rice pudding, served in earthen pots. Get this from a street vendor to get some raw flavours and a sprinkle of some nuts and more. Very light to eat, but extremely tasty, you must try this one when ready to binge on some street food in Hyderabad.

Kebabs: Hyderabad is called the city of Nizams for a reason, and one such reflection of it is found in the Mughlai delicacies that the city is extremely popular for. This is why, when in Hyderabad, you must try the Mughlai Kebabs which are marinated and barbecued to perfection. You can find the best of Kebabs and different food stalls on the street, and you will usually find one crowded street vendor with people waiting in long queues and that is where you should get your craving covered for these delicious kebabs!
Bonus Tip: Visit the Popular Laad Bazaar to Grab Some Souvenirs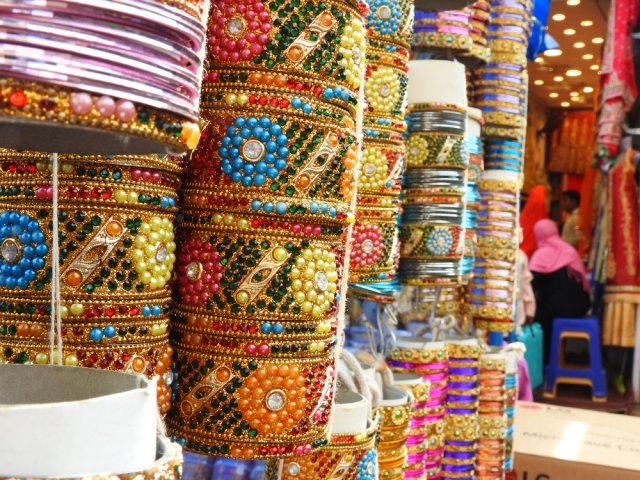 No journey to the city is complete without a visit to the very popular bazaar in the region. Since it is in those local markets you find the locals of the city carrying out their errands, a shopping spree, the minute conversations and the set up of the entire space. There is so much that you get to extract about that city's life through its market. Not only would you find yourself some beautiful souvenirs in such a market, but also get to eat the local street food, how the locals would eat it. Which is why, we suggest that when in Hyderabad, you definitely should visit the very popular Laad Bazaar to complete your travelling experience.

Laad Bazaar is located next to Charminar, which as you read is a very popular tourist spot. The market is extremely popular among locals and tourists alike, and the origin of the market is believed to have historical traces. It is believed that the market has been in existence since the Qutub Shahis and the Nizam's era. The name Laad, means Lacquer, which is one of the primary components in the making of bangles, which the city is extremely popular for. So, you can get these bangles in different designs and colours, and you will find many vendors and shops sending these beautiful coloured bangles. But that is not it, you can also find zari and embroidered sarees, semi-precious stones and other traditional items, and the market will make you feel like you've entered some old era.

The market opens around 11 in the morning and is functional till 10:30 at night, and of course since the market witnesses a lot of tourists in between the tiny lanes and many vendors and shops, you can only enjoy your shopping here on foot. So make sure you visit Laad Bazaar for an old world experience.
From our editorial team
Touring the City of Nizams
Before you plan a trip to Hyderabad, make sure you take into account the weather and also plan an itinerary of what you can do on which day. Also plan out which delicacies you would definitely want to try. Planning all this beforehand gives you a better experience during the trip. If you have some spare time, you can explore more things too!