Eyes are the Windows to Your Soul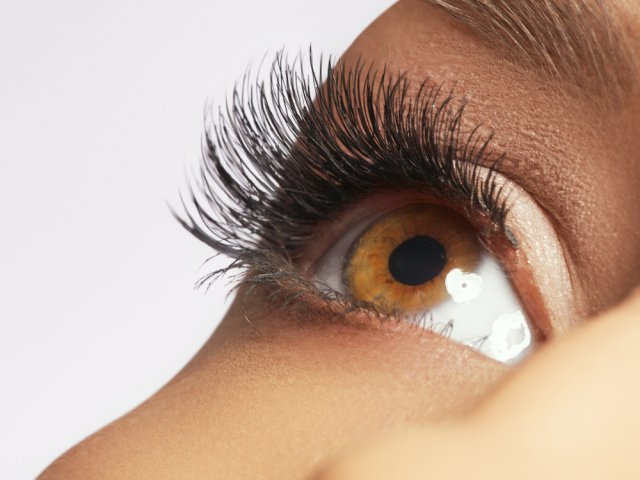 There is a famous quote by Thomas Phaer that says, "The eyes are the windows to the soul." These lines are very true, as the physical and emotional state of a person can very well be identified from their eyes. Irrespective of whether one is sad, happy or anxious, the light and dimensions of the iris change. What better way is there to highlight your soul than a set of lush eyelashes framing your eyes. Since most of us are not entitled to natural lush lashes, applying mascara is the next best thing! A good mascara enables the eyelashes to be framed perfectly and enhances the beauty of the eyes.
Types Of Lashes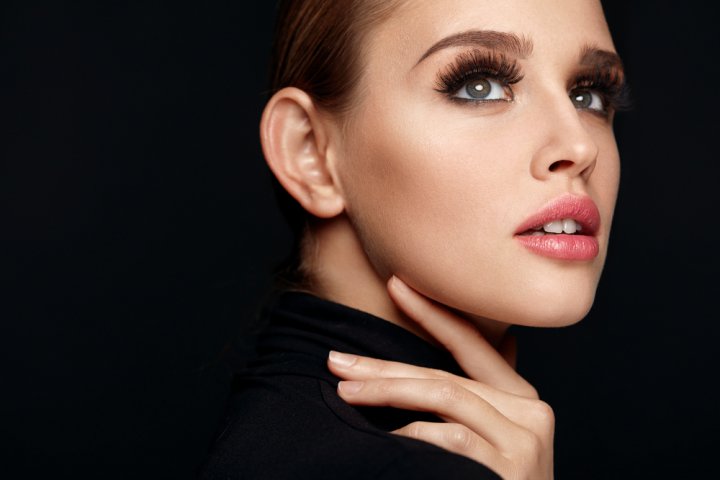 Each woman is unique and is blessed with different types of lashes. Before going ahead and choosing a mascara, it is crucial to determine one's lash type. This ensures that you don't face issues such as clumping, smudging and much more.
Here is a list of natural eyelashes and the type of mascara that is suitable for them:
Short eyelashes – For women with short and stubby lashes, they need to build length for their eyelashes. Lengthening mascaras are perfect for building length and volume.
Curly lashes – These types of lashes are tight and can hold definition and volume. The perfect mascara must hold volume for the lashes and define the lashes around the eyes. The lashes must be defined naturally and should be artificial.
Straight and Down-turned – For those who possess these types of lashes should be opting for mascaras that provide a curling effect. This enables the lashes to be curved upwards and allows it to naturally lift your lashes.
Wide-set lashes – These lashes are placed wide apart from each other and need a volume-enhancing mascara that is perfect for adding a dramatic effect to your look.
Double eyelashes – Considered to be a genetic mutation where people have two sets of eyelashes and make them appear very dense. For this type of lashes, it is wise to choose a subtle mascara and just grooms your lashes without highlighting them much, as they are already dense.
Types of Mascara - Based on Lash Types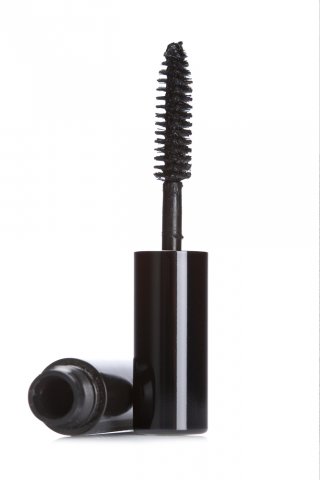 There are numerous makeup brands that cater to the needs of all requirements of customers. Here is a list of some of the different types of mascaras that are available in the market.
Liquid mascara – A basic mascara that is perfect for beginners who do not have a clue on mascara. A simple and easy to use one that comprises of mascara in liquid consistency. Just rub the container within your palms and apply it with the applicator.
Powder mascara – It is in powder form and can be easily mixed with water or any moisturizer gel. Blend the powder liner with the liquid and apply it to your lashes.
Gel mascara – A mascara that is in a creamy form. It can be easily applied like a liquid mascara but is smudge and waterproof when compared to other types of training.
Mascara Wand Applicators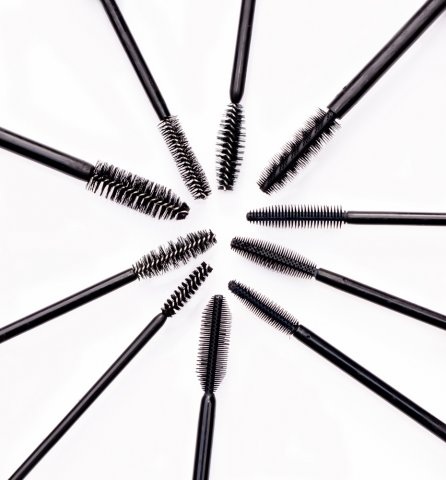 The final result of your application depends the most upon the type of applicator you use to apply the mascara with. You need to choose the applicator according to the types of lashes you have and the result you want. Following are the most common type of wands available:
Classic mascara brush - A classic wand is a favorite among all women and is the most versatile applicator. It is of uniform size but tapers at the ends to target the small lashes.
Angled Mascara Brushes - A wand whose use can be customized based on the size and thickness that you deserve. These applicators can be bent at a 90-degrees angle, which enables one to reach even the extreme corners of the eyes.
Brush-type applicator - This applicator allows one to apply liquid mascara with a great precision.
 
Curved brushes - A predecessor to angled brushes, these applicators are curved to mimic the shape of the eyes and allows you to apply the mascara easily while minimizing accidents.
Cone-shaped brush - A perfect tip for applying mascara to every lash, ranging from thick lashes to even the very fine lashes.
Skinny brush - An applicator that is perfect for a natural-looking eyelashes while completely transforming your eyelashes.
Ball-shaped brushes - A novel type of applicator that is known for imparting volume and well-defined eyelashes. This brush is perfect for providing a 360-degree application.
Bottle-shaped brushes - These applicators are good for extending the length your lashes and also for providing a thickening effect.
Thin applicators - A classic brush that is used for creating lashes and can be applied multiple times as per one's preference. This brush is good for women who have thin and scanty lashes.
Wide-shaped brush - A soft applicator that is good for women blessed with thick and curly lashes.
Comb-shaped brush - A brush that mimics the shape of a small comb and is apt for grooming the lashes.
Tri-spherical brush - It comprises three spherical brushes located at a uniform width apart from each other.
Best Mascara Tips And Tricks Available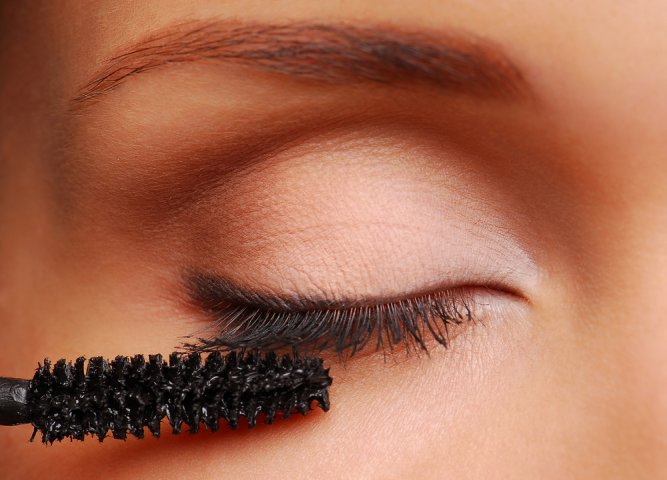 Before you go ahead and apply mascara, it is best to choose a mascara that is suitable for your lash type. Here are a few things that you should keep in mind before choosing the right one.
Lash type
Mascara type
Mascara applicator
Prep Your Lashes
The first step for applying a mascara is to prep your lashes. It is essential to choose a suitable eyelash primer. An eyelash primer enables the liquid to remain intact and prevent it from smudging.
Apply a neutral shadow on your liner.
To ensure that your eyeliner and mascara colour pop out, it is essential to dust your eyelids with neutral eyeshadow. Once the eyeshadow is applied, you can go ahead to the next step. If you are not a fan of eyeshadow, then you can opt for translucent mineral powder..
Apply Mascara
Apply mascara along the length of your lashes. Also, remember to keep rotating the applicator to lengthen the lash and add volume to your lashes.
Use movements for application
The next step to the application involves applying various movements. For instance, use zigzag, circular movements or up and down movements for applying the mascara efficiently on the lashes.
Avoid Clumping
Brush off the excess mascara from your applicator by removing the extra mascara liquid. This ensures that the final look is quite professional.
Use over the counter products for the application.
To ensure good application, you can also use some unconventional products such as spoon, cards or q-tips.
Steps To Apply Mascara Like a Pro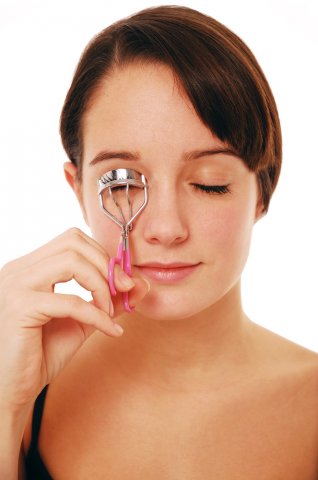 Once when you have become clear about the various things that are required for mascara application, follow these steps to ensure that you ace your game and make everyone go green with envy with your makeup expertise. The market is flooded with numerous types of mascaras and in this article, we will provide you with all the tricks you need.
Step - 1: Choose A Mascara Based On Lash Type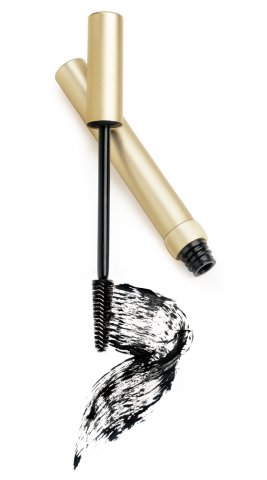 The first step, as mentioned above, is to choose a wand based on your preferred type. If you are apprehensive and confused about what type of brush you have to use, and also for what purpose they are being used. for instance, the classic brushes are perfect for everyday application.

Wands such as angled and curved brushes are perfect for lengthening the lashes. Skinny and ball-shaped brushes are good for adding volume to the lashes, so it should only be preferred when you want a dramatic look. Thin and wide-apart brushes are good for adding both volume and length to the lashes. Whereas a tri-spherical and other wands are perfect for adding extra dramatic effect to your lashes, thus are suitable for professionals mostly.
Step - 2: Prep and Prime the Lashes
The next step to applying mascara is to prepare and apply a primer.  Things that will be required:
A foaming cleanser
Distilled water
Primer
Brush
Tissue
Gently cleanse your eyelashes with a foaming cleanser to remove any excess dirt or oil. This step ensures that the primer sticks to the lashes. After the cleanser is wiped off, apply distilled water on the lashes and gently massage them. Using a tissue, wipe off the excess water from the lashes and gently dry them.
Allow the lashes to dry, apply the primer on the lashes to ensure that your makeup stays intact for a longer time.
Step - 3: Curl Lashes Using a Curler
The next step to getting perfect lashes is to enhance them. For this purpose, you use an eyelash curler. There are numerous curlers available in the market.
First, choose a good quality curler from the numerous brands available in the market.
Secondly, before using the curler, it is preferred to warm the curler a bit using a hairdryer. This step ensures that the lashes hold their shape for an extended period.
Thirdly, place the curler on your lashes and gently apply pressure to them to ensure that your lashes are curled according to your preference.
Now, practice well beforehand to ensure that you do not cause any injuries.
Step - 4: Apply Mascara on the Lashes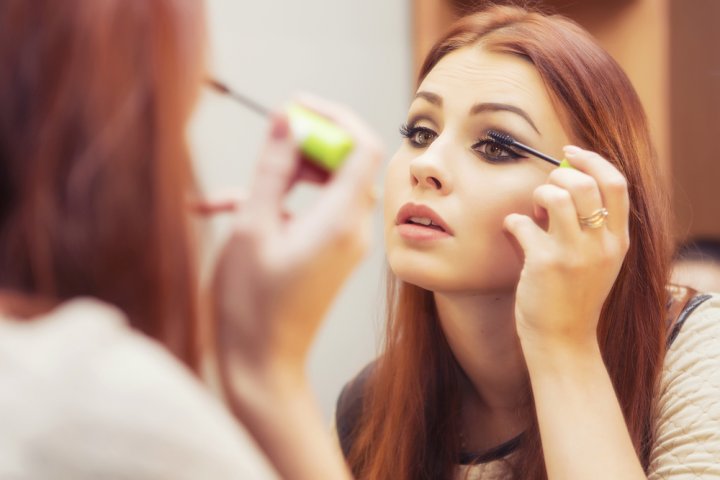 After curling the lashes the next step is to apply your favorite mascara on the lashes. Follow these simple sets for esy application:
Turn the wand clockwise and anti-clockwise in the bottle to ensure it is properly coated with the gel. do not pump it up and down. it will cause clumping.
Wipe off the excess gel on the neck of the bottle or a tissue.
Looking upwards, start applying the mascara from the base of your upper lashes. Add a bit of movement like wriggling it or moving the wand in a circular motion to avoid any clumping. It will also ensure that all lashes remain separated.
Keeping the wand in motion start pulling it out and up towards the tip of your lashes.
Don't neglect the lashes in the inner or the outer side of your eyes. They are usually very fine and small bits of hair that always tend to get left out.
Repeat the procedure with the lower lashes.
Wait for the lashes to dry up a bit and then you can repeat the entire process for a second coat.
Step - 5: Avoid Clumps and Clean-up Smudges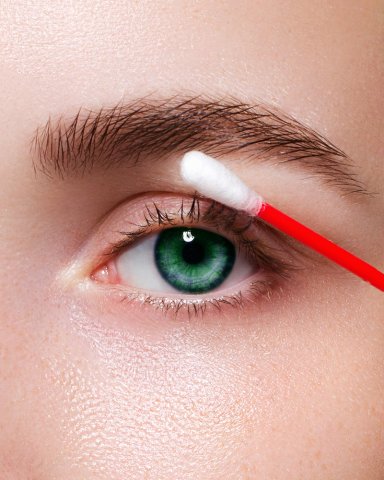 As one tends to apply multiple coats of mascara on the lashes, there is a possibility of them smudging and clumping. To clean up all the smudges, you can follow tips specified below. you will be needing:
Q-tips: If your mascara gets smudged on the eyelids or the areas surrounding your eyes, you can use a q-tip to remove the smudges without disturbing your makeup.
Mug or glass with warm water: If your mascara is old or tends to be clumped. Fill a mug with warm water and place the mascara in the warm water. Warm water tends to melt the clumps and makes application much easier.
Lens cleaning solution: If your mascara is on the verge of getting over you can add a few drops of eye drops or content lens cleaning solution and shake the container.
Baby powder: If you want to add more volume and want to make your lashes appear thicker, dust baby powder on the lashes before applying the next coat. Layer your lashes with fine baby powder to help to add volume to them.
Unconventional Tools Used for Applying Mascara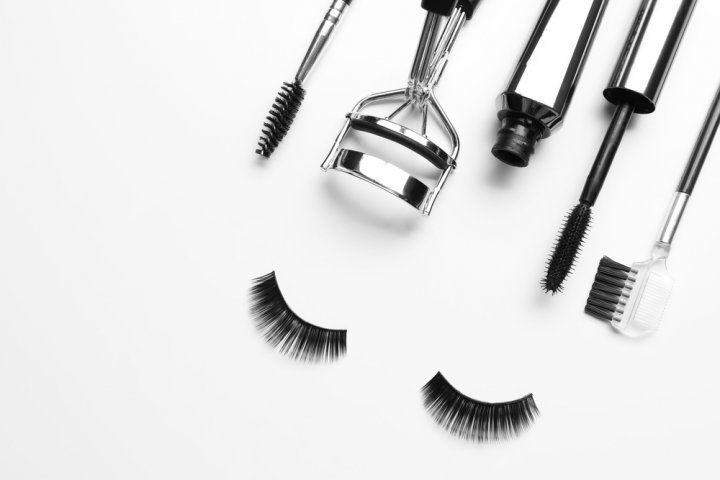 When it comes to applying eyeliner and mascara, certain tools come handy. For instance; a spoon, cardboard, and q-tips. These versatile tools are perfect tools for novices to pros at the makeup game.
Use a Spoon for Applying Mascara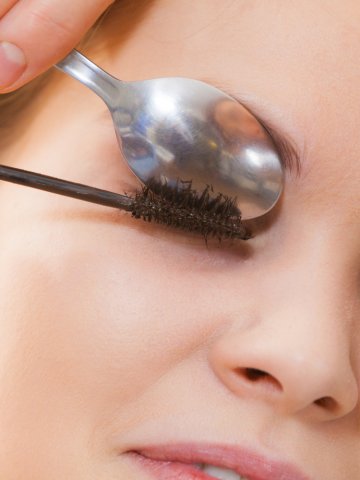 Yes you read it right. You can now learn to apply your eye makeup using a spoon! You can use it for eyeliner plus mascara. Choose a spoon that a rounded finish to avoid injury to the eyes.

Using the handle of the spoon, place it at the corner of the eye. Using the handle, trace the eyeliner along with the handle of the spoon and extend the line. Place the wide end of the spoon on top of the extended line and fill the tracing. 

By turning the spoon, place it on the lash line to gently curl the lashes without using a curler. Place the spoon on the upper eyelid and start applying the mascara. This technique also ensures mascara is not transferred in the eyelids.
Use a Card
Another novel and interesting way to apply mascara are by using a card.  It can either be a business card or any piece of cardboard that is sturdy.  Just place the card on the eyes to apply mascara without any smudging. The excess liquid will be transferred to the card and not on your skin.
Use Q-tips
Have you ever thought that you can use q-tip for applying the mascara? If not, then here is the process. Gently hold the q-tip against the lashes and apply the mascara in an upward direction. The excess mascara will be transferred to the q-tip and prevent smudging. Apply the same process to the lower lash line as well. this gives a natural curl to your lashes.
Things to Avoid While Applying Mascara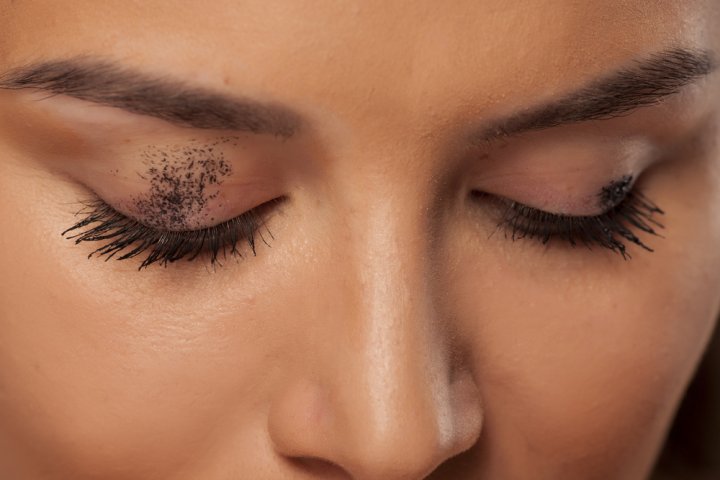 Here are a few tips that one should follow while applying mascara. 
Choose a mascara of good quality from any reputed brand.
Do not apply multiple coats of the lashes, as it will lead to clumping.
Be gentle while using a curler, do not apply too much pressure on the lashes to avoid tearing.
Do not curl your lashes after applying mascara.
Apply primer before applying mascara to make them last longer.
If you do not want to apply coloured mascara, apply a coat of clear mascara.
Finally, to avoid clumps, one should not pump the wand into the container. It is advisable to gently rotate the applicator to avoid clumping or keep the mascara from drying.
From our editorial team
That Expiry Date is Most Important!
Mascara is the only makeup product with such a short shelf life. It needs to be used with great consideration to the dates. While other products can be used for more than a year, mascara should be tossed out after every 3 months. The reason being that it is used to such close proximity to the eyes. An expired mascara not only gives an undesirable result but also can be a cause of an acute eye infection. It is also one of the reasons it is advised not to pump the wand in the bottle, as it accelerates the growth of bacteria within.