What Causes Wrinkles?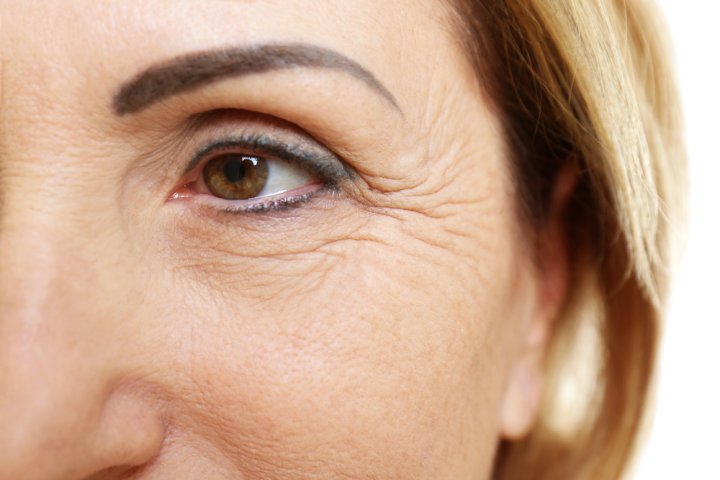 Wrinkles are folds and creases in the skin that usually appear with age. However, it is also possible for wrinkles to occur due to various other reasons. Wrinkles are caused either due to intrinsic or extrinsic factors, some of these are controllable, while others may not be in our control.
Causes of Wrinkles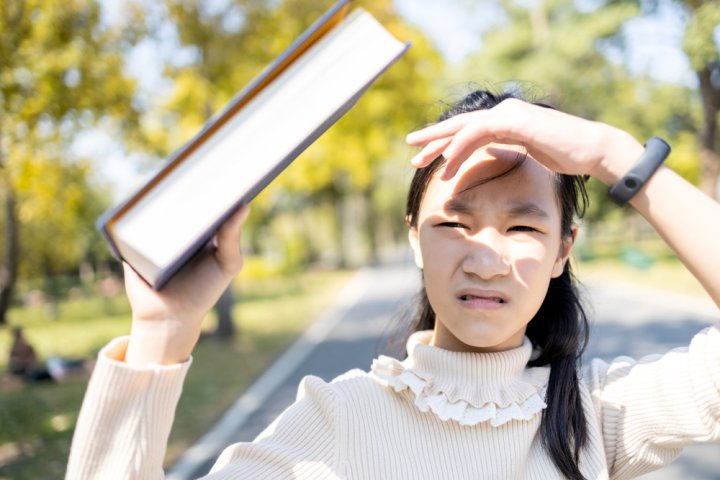 A few causes for wrinkles include:
Age: Aging is a process every individual will go through. As we age, the fat content in the skin decreases, which leads to saggy skin. Skin becomes less elastic and there is diminished production of natural oils in the layers of skin, causing dry skin to form wrinkles.
Sun: Exposure to sunlight for a long time leads to early skin aging. The UV rays present in the sunlight damages the connective tissue of the skin, collagen and elastin fibres. This causes skin to lose strength and flexibility resulting in premature wrinkle and saggy skin.
Smoking: Smoking is harmful for health and for your skin. The nicotine present in the cigarettes narrows the blood cells in the epidermis, and this restricts flow of oxygen and nutrients to the skin. The skin then becomes soggy and wrinkle prematurely.
Repeated Facial Expressions: Repeated facial expressions can cause fine lines and wrinkles on the face. Every time facial muscle is used, there is a groove formed under the surface. This tend to have an impact on the skin and end up becoming a feature of the face due to aging as the skin loses its elasticity to return to its original form.
Know the Truth: 5 Common Wrinkle Myths Busted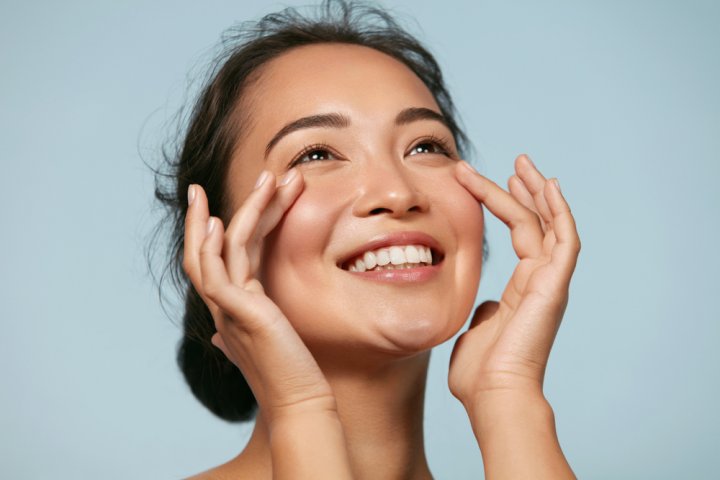 Skin Wrinkling is a Hereditary Factor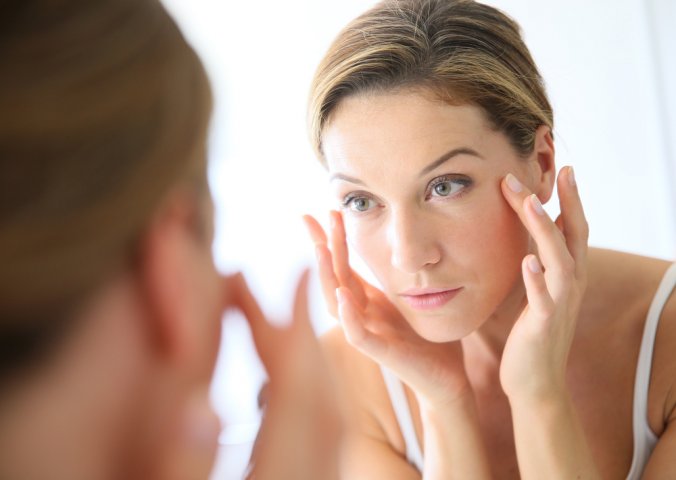 Truth: Wrinkling is not passed down genetically. One of the major reasons of developing wrinkles is the exposure to sunlight for a long time. Use sunscreen every time you step out.
People with Oily Skin Have Less Wrinkles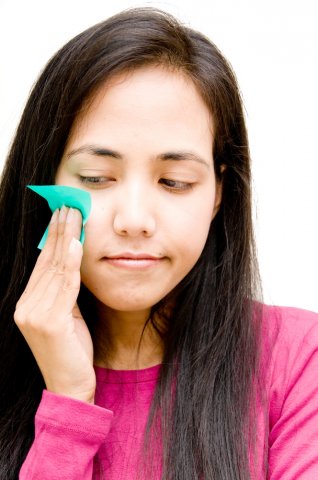 Truth: It might look like a possibility, as having oily skin means that there is a lot of natural oil present in the skin, but there is no evidence that proves oily skin reduces the chances of developing wrinkles.
Sunscreen Is Necessary Only If It Is Sunny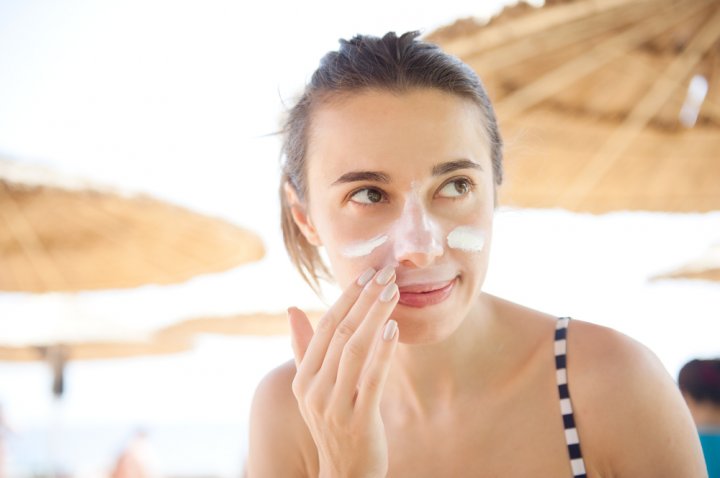 Truth: It is important to wear sunscreen, whether it is sunny or cloudy, because it forms a protective layer around the skin and is the best anti-aging trick to help delay the process of ageing.
Wrinkles Can Be Prevented By Just Moisturizing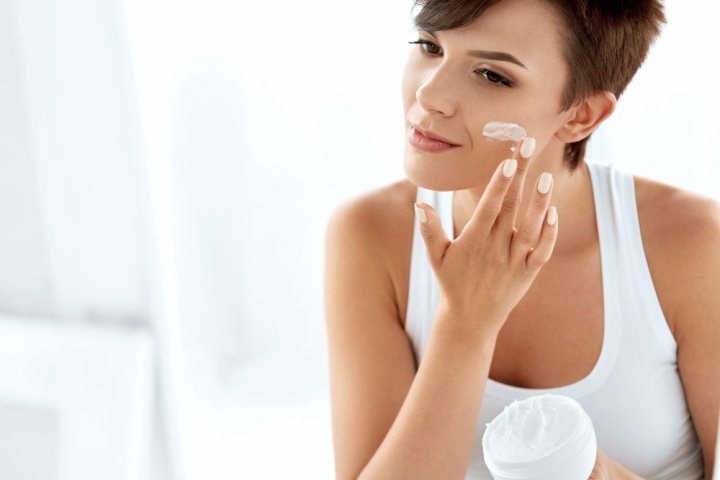 Truth: Moisturizing is a great way to keep your skin hydrated and glowing, but this will not prevent wrinkles from being formed. The best it can do is to make them less noticeable.
If a Skin Care Product Works for You, Stick with It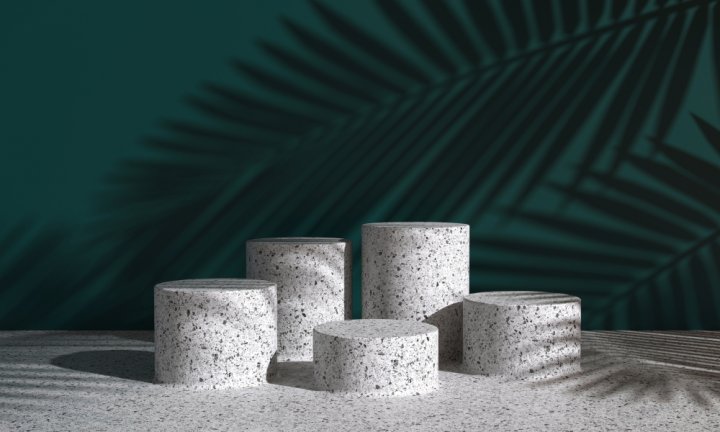 Truth: It is good to have a skin care routine with products that works for us. However, skin changes with time and certain changes must be made according to the changing demands of the skin. So, it is suggested to replace the products every few years.


8 Best Home Remedies for Wrinkles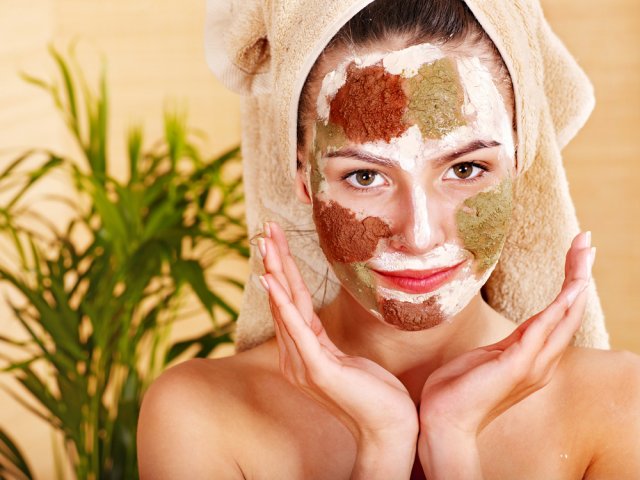 Coconut Oil, Olive Oil and Argan Oil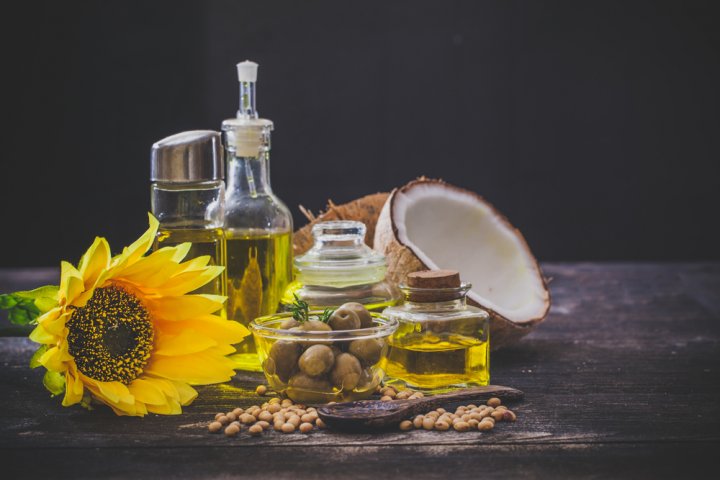 Grape Seed Extract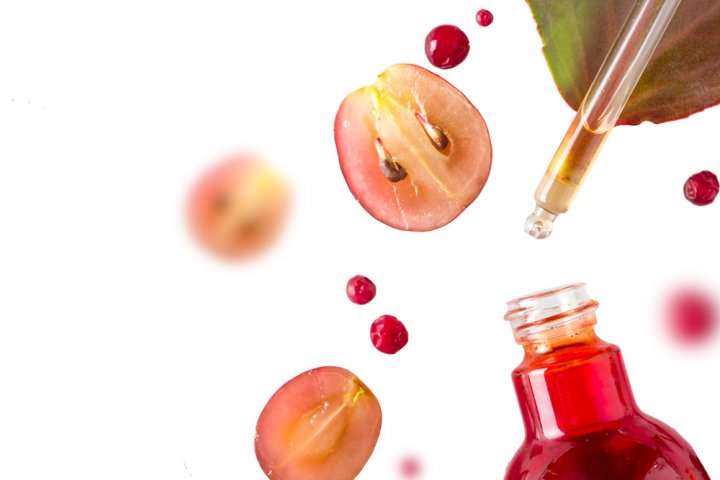 Grape seed extract is a potent anti-aging ingredient, as it is a powerhouse of botanical, that prove to be beneficial for aging and/or damaged skin. Studies show that grape seed extract strengthens blood vessels, thereby improving blood circulation in the skin. This ensures that our skin gets all the vital nutrients.

It also reduces collagen breakdown, which is critical to maintain a firm, youthful, vibrant and healthy skin. The antioxidants such as proanthocyanidin, vitamin E and vitamin C prevents free radical damage. Collagen breakdown can cause wrinkles and skin sagging. The compound resveratrol found in the extract can help reduce collagen break down, giving a more youthful looking skin. Overall, it is a wonderful ingredient to use for problematic skin. Grape seed extract excels when it comes to anti-aging formulas and is a must have product in your skin care regime, if you are looking for a younger looking skin.

Shea Butter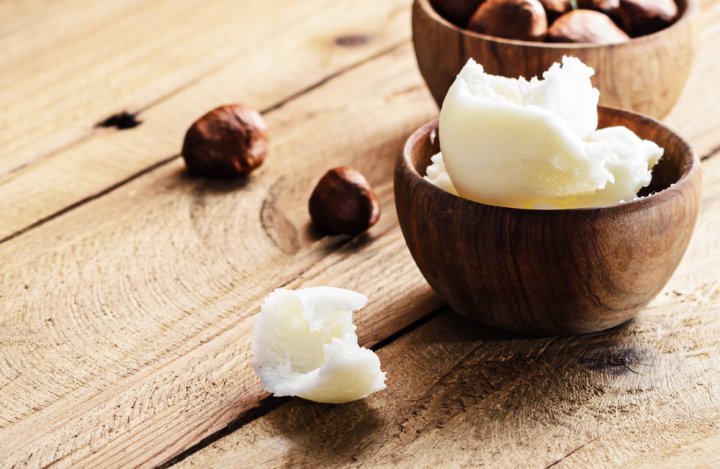 Shea butter is rich in cinnamic esters, vitamin A, E and F and antioxidants. Wrinkles are usually caused by dry skin, lack of active ingredients in your skin regimen, no protection against harmful elements and most importantly skin aging. One of the best solutions for all these problems is Shea butter. It is a very efficient skin care element, that instantly hydrates the skin and helps to get rid of dryness, patchy skin to make them soft and smooth. There are high chances of formation of wrinkles in dry skin as compared to oily or normal skin types. So, it is important to keep the skin moisturized with Shea butter.

The vitamin A and E and antioxidants in Shea Butter help reduce wrinkles. Vitamin A increases collagen production and Vitamin E helps to keep the skin soft and smooth. The antioxidants on the other hand form a protective layer around the skin and shield it from pollutants and sun exposure. Shea Butter can be used as an effective anti-aging product.
Green Tea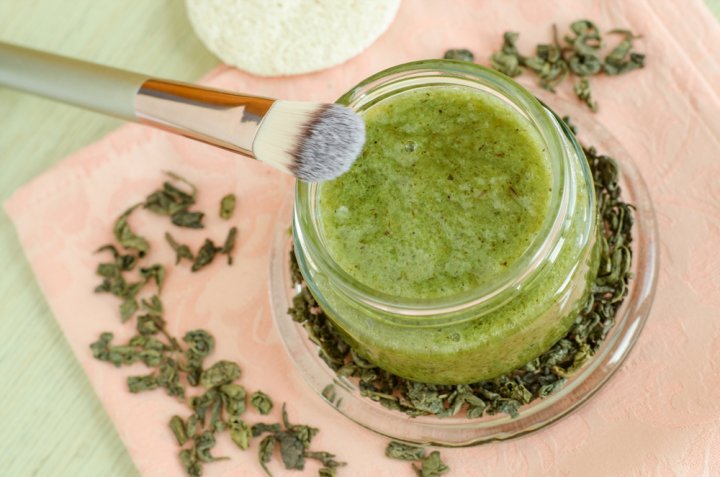 Green tea has been a part of Chinese tradition for generations and it has been proven to delay the ageing process, and protect the skin against UV rays. It is also known to improve the skin tone and reduce the chances of acne formation. It is safe to replace normal tea with green tea anytime of the day, as it is way healthier for your body and skin. Green tea is rich in antioxidants like polyphenols. It penetrates deep into the skin and stop free radicals from causing any fine lines. It also forms a protective outer layer against sun rays.

Green tea is also rich in vitamins and minerals, it also possesses great detoxifying properties. Green tea contains antioxidants, catechins and polyphenols, which are known to be the best to fight ageing. It is also a great energy booster. It is the best ingredient to add to your face masks, as well, apart from consuming it as a tea. It retains moisture in skin and gives your skin a natural glow and radiance to keeps fine lines and wrinkles at bay.

Turmeric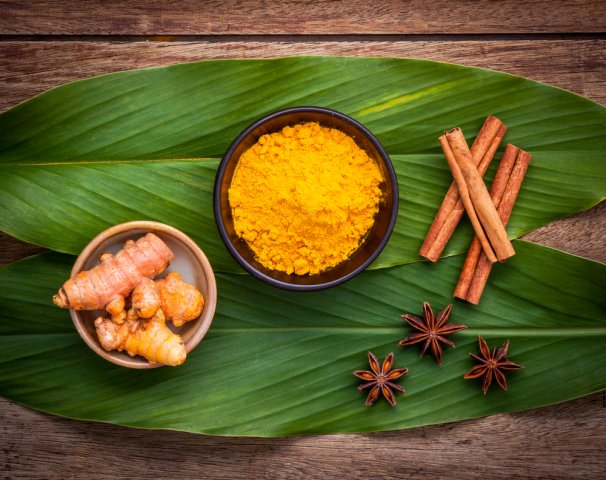 Turmeric is one of the most common ingredients used in an Indian kitchen. Experts have highly rated turmeric for its several uses from keeping away infection, healing wounds and controlling the ageing process. Curcumin is the main component found in this spice, which has strong antioxidant property. It inhibits production of free radicals, thereby controlling ageing by reducing cell damage. Turmeric is also known to stimulate cell growth.

Anti-Aging Turmeric Face Mask
Ingredients
– 1 tsp – Turmeric, 1 tsp – Honey, and 1 tsp – Milk
How to Prepare
– Mix together all the ingredients to make a smooth paste. Apply the turmeric paste on clean face. Leave for 15 minutes and wash off to reveal a youthful skin. Milk and honey are hydrating while turmeric has antioxidant properties. The potent combination of these ingredients makes it one of the best anti-ageing masks. Make sure to use organic turmeric powder to reap the desired benefits.
Egg White Face Mask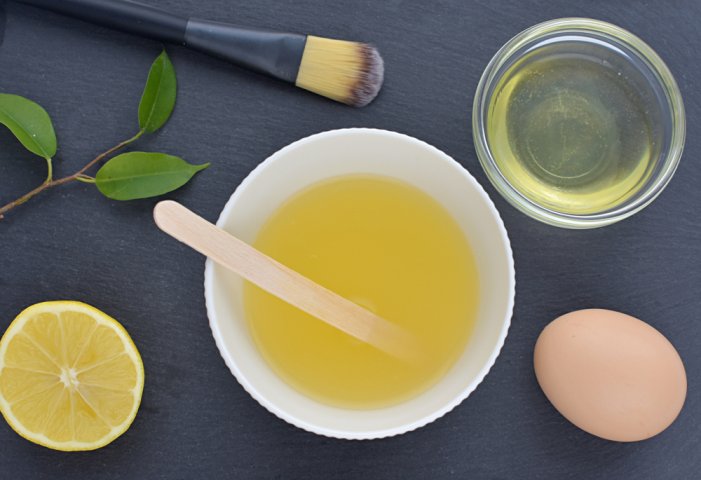 According to Jerome Z. Litt, M.D of the Case Western Reserve University School of Medicine, Eggs Whites are a great way to reduce wrinkles and tighten your skin. There are almost 69 different protein in the egg white, which can prove to be beneficial to reduce wrinkles temporarily. The egg white mask is one of the most frugal ways to firm up your skin and smooth out fine lines.

Adding additional ingredients to the mask like honey, milk and Vitamin E will not only change its texture, but also improve the benefits of the mask. Although there is no evidence that it can remove wrinkles permanently, it does improve quality of skin and temporarily reduce wrinkles.

Here is how to make its mask at home:



Egg White Mask to Reduce Wrinkles:
Separate Egg whites from 2 eggs and beat it until frothy.
Rub this foam on your face with your fingertips.
Allow the egg white to dry for about ½ an hour.
Wash the mask with cool water.
Pineapple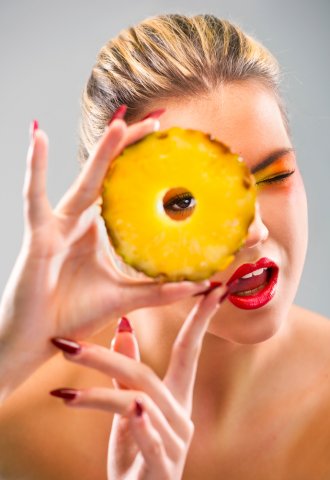 Pineapple is known as the King of Tropical fruits and for the right reason. They are juicy, tasty and have many health and skin benefits. It is rich in vitamin C and manganese. They protect the skin from free radical damage and reduces the early signs of ageing in individuals. Pineapple can be applied by combining it with coconut oil to get the benefits of moisturising, as well.

It removes dead cells from skin and keep the skin clean and bright. It can be applied on the skin every week, based on how your skin reacts to it. Overall pineapple can be used both as a mask and for gentle exfoliation. They help to combat against wrinkles and fine lines by increasing the skin elasticity and by getting rid of free radicals.
Banana Face Mask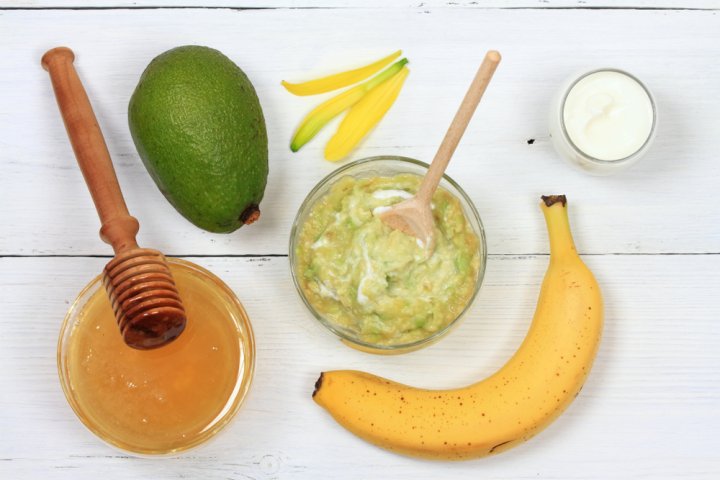 Bananas are referred to as nature's Botox, as it contains wrinkle fighting nutrients that not only reduces fine lines, but also fades age spots. Bananas are packed with fiber and potassium. From skin care to hair care, banana masks are gaining popularity as the best DIY remedies.

These masks improve your skin texture due to its awesome nutritional content like Vitamin C, Vitamin B-6 and traces of Vitamin A. They also are a good source of antioxidants and amino acids, that provide the required nutrients to skin.

Banana mask to fight wrinkles:
Blend together ½ overripe banana, 1 tbsp yoghurt and ½ avocado.
Apply the paste on neck and face and rinse off after 30 minutes.
This anti-aging mask will help reduce fine lines and also prevent the appearance of age spots.
Banana Peel:
Besides the fruit, banana peel, which is usually ignored, is an excellent way to reduce wrinkles. The peel contains lutein, an antioxidant. It also helps against damage caused due to sun rays. The peel can be used in your everyday skincare regime.
Wash face to remove dirt and oil.
Take the peel of ripe banana and rub the inside part of it directly on your face. Massage the skin in circular motion for 15 minutes.
Replace with another peel, when the inside turns black.
Do not wash off immediately. Leave for at least 4 hours so that your skin absorbs all the nutrients.
Wash with cold water.
This is one of the beneficial ways to get skin benefits without any additional cost. So, next time remember not to throw away the peel when you eat the fruit.
Cosmetic Procedures To Get Rid Of Wrinkles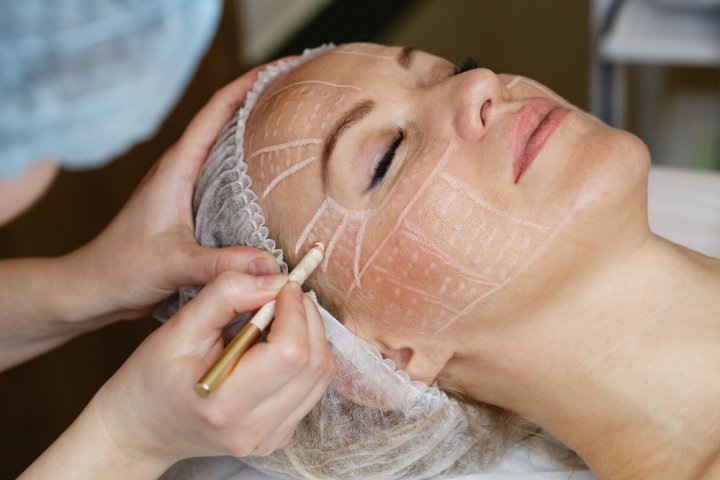 Keen to also know about cosmetic options that can help you reduce wrinkles in a jiffy? Here are the popular options to consider:


Facelift/Eye Lift:
Facelift/Eye Lift has long term effects but it comes with a hefty price tag. However, this is totally worth it as it helps you get rid of those wrinkles on a permanent basis.


Chemical Peels:
In a chemical peel procedure, damaged top layers of skin are removed. This will help in increased cell turnover at deeper levels of the skin, rejuvenating them makes you look younger.


Botox:
These injections target and freeze the muscles that cause wrinkle. It can also help get rid of those fine lines around eyes.


Lasers:
Lasers penetrate into the deeper layer of the skin and treat damaged skin by boosting collagen production.
Writer
Malathi
Malathi is a freelance content writer offering blogging, ghost-writing, and copywriting services. In addition to developing digital marketing content, she maintains niche websites related to kids, parenting, and pregnancy. Malathi's works have been featured on several prominent blogs and websites. When she is not writing, you will find her exploring exotic locales on our beautiful planet.
From our editorial team
Stress Can Be the Biggest Reason of Wrinkles!
Stress is the main part of every person's life these days! Stress can cause increased production of the hormone cortisol, which destroys the collagen and elastin of the skin, causing it to wrinkle permanently. People with chronic stress syndrome often face premature ageing around the eyes and forehead. It is important to deal with stress before it causes permanent changes to your skin!