Safety Tips to Consider Before Choosing Water Activities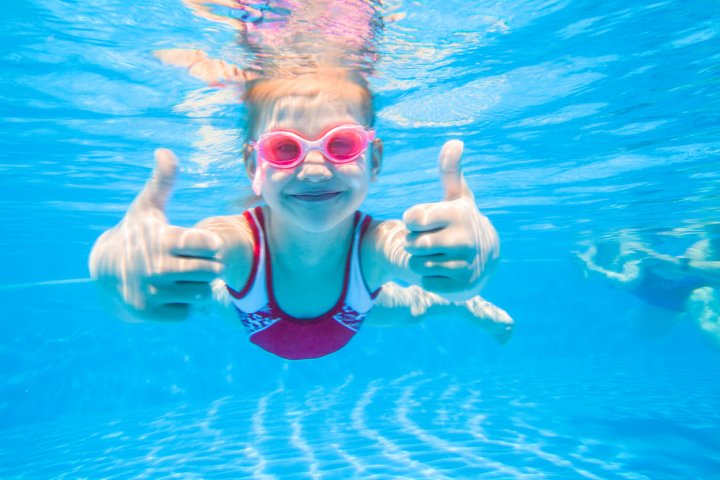 #1 Know Swimming
You don't want to get into something you don't have much experience with. And while that's true for most of the things in our lives, for water activities it is particularly true, it's particularly true for water activities. Water can be dangerous, especially when you go deep in. And even though there are usually lifeguards around to help people and you are made to wear safety gear, it's important that you should consider your safety and take necessary precautions. Also, water activities are more fun and interesting when you know how to swim as you can have the best experience without being scared.


#2 Keep Track of the Weather
Keeping track of the weather before heading out for water sports activities is important. The best option is to listen to the weather forecasts beforehand. Don't opt for water activities if the weather isn't suitable and amicable. Look for signs such as heavy winds or rains, cumulous clouds, lightning, and higher waves and decide accordingly. You can also ask your lifeguard which activities are suited for the current weather and opt for the same. If you are in the water and the weather starts getting back, it is advisable to return to the shore soon.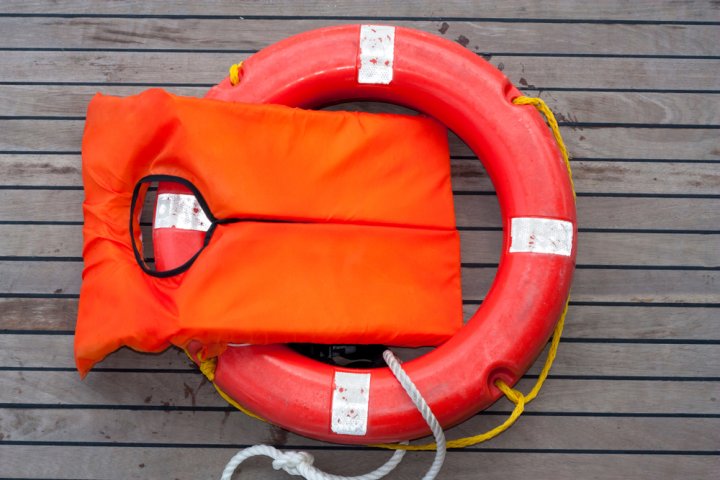 #3 Do Not Forget Your Lifejacket
Your life jacket will keep you safe and hence you should keep it on at all times while you are in the water. Wearing a life jacket is essential even if you are a really good swimmer. If you get trapped in the deep parts of the water and you don't have a life jacket on, it could risk your safety. It doesn't matter how easy the water sport seems to be, don't forget to wear your lifejacket. Another thing to remember is that not all life jackets are created equally, so try a few to get the right match. Choose a life jacket that doesn't restrict your movement, which has been approved by your lifeguard and provides you with the basic protection without getting too uncomfortable.


#4 Do Not Consume Alcohol Before You Go
This one is a no-brainer. Consuming alcohol before swimming results in about 20 per cent of adult drowning. Alcohol will not only distort your judgment but also risk your safety awfully. You can lose your balance and get stuck in a dangerous situation. If you are feeling thirsty, opt for a non-alcoholic drink instead. Even if there is a celebratory occasion, postpone the drinking part until the water activity is over. Alcohol and water don't mix and it's important that you consider yours and others safety by not consuming alcohol before any water activity.
Top Water Sports in Pondicherry You Shouldn't Miss
Pondicherry is a unique tourist destination due to its calm ambiance and pristine beaches. It gives tourists the opportunity to participate in a wide array of water recreational activities that one would relish for a long time. And while there are numerous water activities in Pondicherry one can indulge in, the following five are our absolute favorites.
#1 Scuba Diving
It is said that before considering any new activity one should look for the 4 E's.
First is Education, that is, whether it allows you to learn new skills?
Second is Experience, are you having a brand new experience, something you have never done before?
The third is Environment, does this activity help you to learn something about a new environment?
And the last is Equipment, are you making use of a new, unfamiliar equipment?
The best part about scuba diving is that it ticks all the above-mentioned boxes perfectly. And that's why while you are in Pondicherry, don't miss out on scuba diving. Diving not only helps you face your fears but also help you learn about a world that you knew existed but never had a real interaction with. We know that earth is 70 per cent covered in water but our interaction with it is mostly on the surface. Diving helps you to explore it in a more real way and you get the chance to encounter the beautiful world in it and the numerous lives it maintains.
#2 Surf at Serenity Beach
Pondicherry is a beautiful city with so much to see and do. But what really takes the cake is surfing at Serenity Beach. There exist two surfing school on the beach and you will be given lessons on how to surf first by the instructors on the sand first before you finally go in the water. The whole process is so surreal and beautiful that it will leave you awestruck. For those who are unaware, surfing involves riding the sea waves on a surfboard in an upright position. And while it might seem to be too complex, it just requires a bit of patience and practice. And even if you don't excel at it, it's okay. The main purpose is to have fun. There is an old saying amongst the surfers that goes well here, "the best surfer in the sea is the one who's having the best fun".
#3 Do Yachting or Sailing
If you are just looking to have a relaxing time in the Pondicherry waters without doing much, yachting is the water activity you should choose. The wind hitting your face gently while you are just unwinding in a grand yacht is a much-treasured luxury. The same holds true for sailing as well. Many consider sailing to be the water sports counterpart of golf, and we truly agree with this comparison. Just like golf, sailing is also meant to be luxurious and relaxing. Both sailing and yachts in Pondicherry provide to their travelers onboard fun activities, snacks, fishing rods, and other similar supplies.
#4 Kayaking and Canoeing
If you are a water sports lover, then Pondicherry is no less than a paradise for you, thanks to the wide variety of water sports in Pondicherry options provided to the visitors. Kayaking and canoeing are two of the most sought after water sports in the city. Two of the main beaches where you can find properly qualified professionals who can provide you the right guidance and training in these two water sports activities are Karaikal and Paradise Beach.

And you don't have to be an expert in Kayaking or canoeing to try these sports. Just follow the instructions given by your trainer and you'd be good to go.
#5 Water Sports at Karaikal Beach
Karaikal beach in Pondicherry is considered one of the best beaches in the city. The number of water sports activities you can try on this beach is practically endless. There are so many options here that would easily leave you intrigued and wanting more. From kayaking and canoeing to boating, backwater sailing, and scuba diving, there is so much here to experience and enjoy. Water conditions here are favorable for professionals as well as amateurs water sport enthusiasts.
Best Water Sport Activities for Couples
Following are the two best water sports that are perfect for couples.
#1 Para Sailing
Pondicherry is a travelers paradise, particularly for young couples looking for some fun ways to bond more with their partners. Parasailing in Pondicherry is special as it is one of the most exhilarating experiences you would ever encounter. Parasailing happens at the Karaikal beach where you are lifted in the air in a motorboat attached to a hot air parachute. Sail away with your partner's hand in yours and the gentle wind in your hair while exploring the beautiful coastline of Pondicherry.
#2 Jet Skiing
Head to Karaikal and Paradise Beach if you want to give jet skiing a try with your partner. Jet skiing is an extremely fun water sports water where you ride on waves using a motorboat. Jetskiis can fit two people easily so you and your partner can have a gala time enjoying the beautiful scenery and coast of Pondicherry. The whole experience is very unique and beautiful and shouldn't be missed.

Jet skiing here is done under the proper supervision of experts and safety equipment such as life jackets are provided for your protection. However, it is highly advisable that you and your partner know swimming before you try a water activity such as jet skiing.
Best Water Sport Activities for the Full Family
Following are two water sports ideal for the family to enjoy together.
#1 Banana Boat Ride
The banana boat ride is a perfect water sports activity for the family as a banana boat can easily accommodate between 3 to 10 people, and which usually depends upon the size of the boat you hire. To enjoy a banana boat ride, you should go to Paradise or Karaikal beach. These rides are perfectly safe for families as they are monitored closely by experts. Head out on the waters of Pondicherry with your family in an action-packed ride which would help you experience the true beauty of the city.
#2 Fishing
Enjoy a day relaxing while fishing in the beautiful waters of Pondicherry with your family. There is no water sports activity as safe and comfortable as fishing. It is also safe as you don't go into the water. Head to the Paradise beach if you wish to try your hands at fishing. The instructors or the local fishermen there will help you readily on how to make proper baits for fishes, how to correctly cast the nets and what's the right way to attract a catch. And if you are lucky, you would also be able to taste your catch, freshly cooked in Pondicherry style. Overall, it is a fun family experience that you should definitely give a try while your next trip to Pondicherry.
Wondering Where to Buy Water Sports Services? These Companies Offer the Best Experience
Pondicherry is a tourist hub cause of the wide variety of water sports activities it has to offer at a reasonable price range, which also means choosing one company can prove to be a chaotic affair. There are so many choices available that one can easily get overwhelmed. If it's your first time in Pondicherry and you do not know which water sports company you should try that are reliable, affordable and provide quality services, go for any of the below two choices:
Temple Adventures: this is Pondicherry's oldest and most popular scuba diving center. They have 23 dive sites, some of which are natural while others are artificial. They provide proper diving lessons and their instructors are trained, knowledgeable and friendly. Safety equipment are provided to every person for their protection. Here a fun diving course for 2 divers would cost you Rs.5000 whereas for the equipment hire, they charge you Rs.1000.


Chunnambar Boat House: Chunnambar boat house not only provide boat rides but also ferry drop rides to Paradise beach. A large variety of options are provided to the visitors including jet skiing, banana boat ride, kayak boating, row boating and sikkara. And the best part is that the price range they offer is very affordable. While the Ferry ride to Paradise beach will cost you Rs.325 per adult person and Rs.150 per child, jet skiing costs Rs.800 (short trip), and banana ride would cost you Rs.600 (short trip).